Puppet preachers spread the word
Published on 20 September 2023 4 minutes read
The power of puppetry is one of the tools a new video series is using to help children explore and understand Christianity.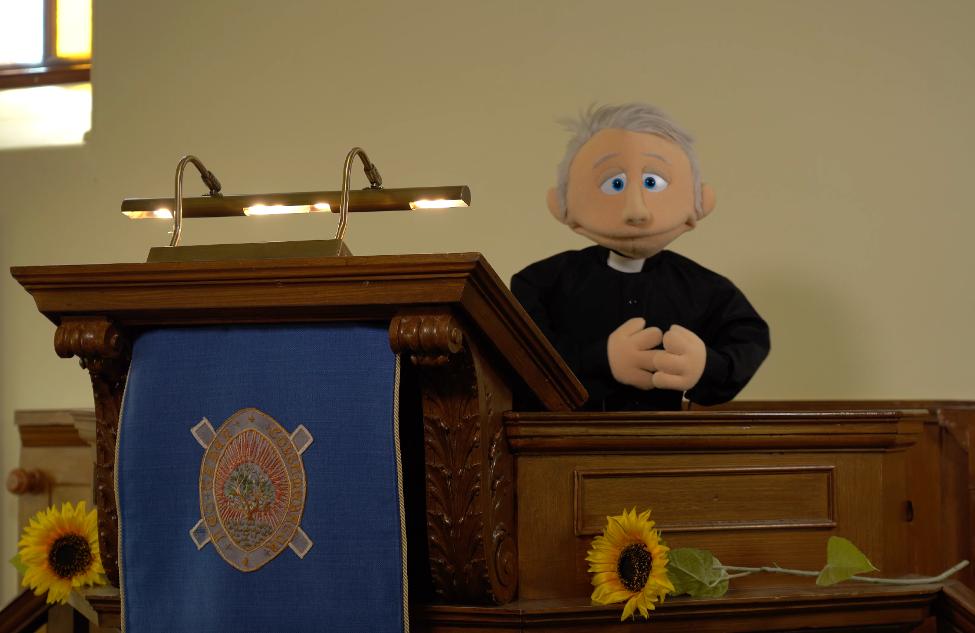 The Intro series uses humour, drama, animation and music to introduce the core beliefs of Christianity, the Old and New Testaments and what it means to live a Christian life.
Aimed at seven to 12-year olds, the Intro series is designed to be used in schools as part of the Second Level RME (Religious and Moral Education) curriculum, and also in churches.
The 10 to 15-minute episodes are supported by separate sets of resources for schools and churches, encouraging young viewers to look more deeply into the topics covered.
The series has grown from the work of Inverness-based charity Out of the Box (Scotland Ltd), which uses puppetry, music and various other forms of performing arts to share the Gospel.
However, when the pandemic halted live events, creative director Chris Watt decided to use the time to make online films.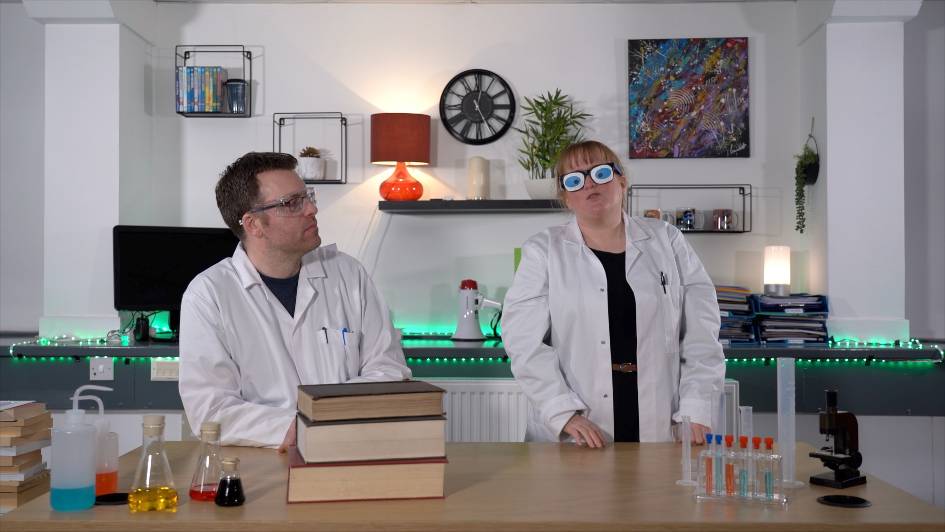 "I set up a studio in my living room, filmed our first episode, put it online and churches and families started using it. We ended up producing almost 40 videos over the two years," he said.
The response to the short videos made by Chris and his colleagues Carol Hutchison and Matthew Todd encouraged them to be more ambitious in their aims.
The Church of Scotland, which helped support the launch of Out of the Box in 2009 with a starter grant, also helped the Intro project through an award of £2500 from the Novum Trust. Local churches in the Inverness area also supported the project in a number of ways, including providing filming locations, and the video series is co-produced by Young Crown, the youth group of Crown Parish Church.
"The videos we made during lockdown were just myself and Carol so the Intro series was a massive step-up and the filming side was just a part of it," Chris added.
"Designing resources for the school and church section was a whole new sphere for us as well."
Intro Series will be available free of charge to anyone who wants to use them and Chris and Carol are happy to talk to teachers and youth group leaders about the best way to use the resources.
"We just hope it will be used in the way we intended, sharing with young people what Christians believe and enabling them to properly explore that for themselves and let God do the rest," Chris said.
"The school's side is very much an educational resource showing what Christians believe which the Scottish Government says is part of the curriculum to be delivered in a classroom setting.
"For the churches' side, we just hope it would inspire leaders and give them a resource they don't really have to do much preparation with. They can pick it up and run it. It's good solid stuff and a lot of children are just not hearing this kind of thing."
Filmed over three weeks last summer by director Philip Todd, the eight-episode series features guest presenter Alex MacQueen along with Chris and Carol, professional actors Stephen Corrall and David West, and a number of interviewees who talk about their faith.
A primary school teacher in Inverness, Alex commented: "This was a really exciting project to be a part of. Working in mainstream schools, we are aware that we are working in a secular environment so we want something that educators can see and immediately think 'this is a really good resource' and something that is age appropriate for schools."
An excellent resource
Out of the Box chair Matthew Donn is also impressed with the quality of the finished product despite its limited resources.
"The team has created an eight-part TV series that is easily on par with productions you would see from national media companies," he said.
"It was a privilege to launch this resource to such an enthusiastic audience in Inverness. We are very grateful to our old and new supporters for their prayers and financial input.
"Our hope is that teachers, church leaders and parents take a look at the material. The Intro Series videos and educational material is excellent and free which is a rare combination these days. I hope readers will tell group leaders about this.
"I am also looking forward to seeing what the team can create next. Look out for the team and their puppets at the upcoming Christmas tour."
To find out more about the Intro series and access the videos, visit introseries.org
To learn more about Out of the Box, go to outofthebox.me.uk