Viewpark parishioner awarded for extensive charity work
Published on 13 October 2023
A parishioner at Viewpark Parish Church has been recognised at this year's North Lanarkshire Provost's Awards for her substantial work in her community.
Emma Lyall, who is an elder at Viewpark Parish Church, won the Bellshill Excellence Award.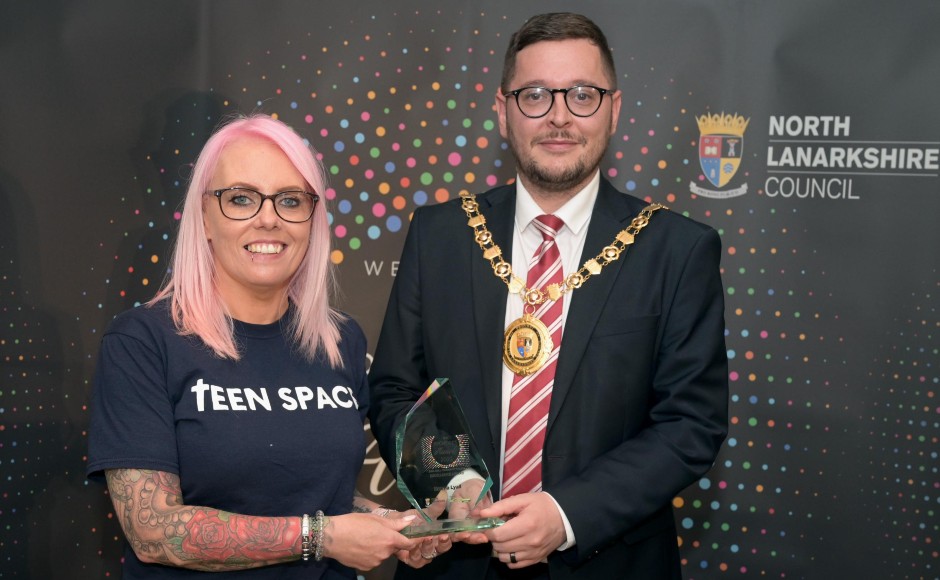 Over 150 nominations had been submitted across the various categories.
Mrs Lyall's daughter Nancy, who was born with an ultra-rare chromosome condition with only 64 known instances worldwide, joined her at the event.
Mrs Lyall, whose husband Jonathan is a Church of Scotland minister, has been a volunteer since Viewpark started its food, clothing, and home bank eight years ago, but began working at the church last year as the project's coordinator.
In 2023 the project has clothed 566 people, provided homeware for 175 homes and fed just under 3000 people.
Mrs Lyall, who has a daughter, a step-daughter, and a step-son, is the founder of TeenSpace, a youth café open each Friday evening. The café, run by an ecumenical group of volunteers, hosts between 65 to 95 children aged between 11 and 16 each week.
She also founded Same!, an Additional Support Needs (ASN) group for parents and carers.
Mrs Lyall said: "Due to the success of Same! we now have local autism charities hosting events within the church to further support the people who are accessing Same!
"God is moving in our church and we are very blessed that we are a congregation who are listening and then trying to do what He says," she said.
"We are always trying to show people who Jesus is by who we are."