Go For It project 3D Drumchapel finalists for Scottish Charity of the Year
Published on 15 June 2018
Church of Scotland grant-funded project 3D Drumchapel was a finalist for Scottish Charity of the Year at the Scottish Charity Awards 2018.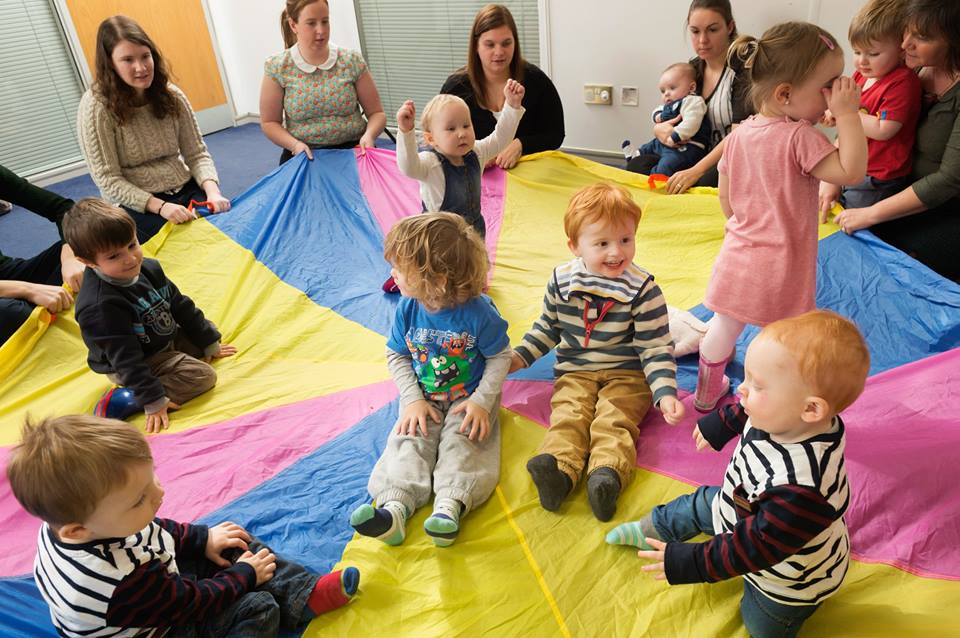 The family charity based in Drumchapel Community Centre in Glasgow was picked as one of the finalists for 'an organisation that has had an exceptional year' alongside five other shortlisted third sector organisations, for their work in providing activities, events, workshops and groups to support local families, improving parent/child relations as well as increasing parenting skills and children's confidence.
The not-for-profit project operates within Drumchapel, Knightswood and Yoker, providing free services to families and their children from birth right up until they are 13 years old.
Sharon Colvin, 3D Drumchapel's Project Manager, was delighted to have been recognised:
"We are absolutely delighted to have been a finalist in the SCVO 'Charity of the Year Award'. It is recognition of and credit to all the hard work that goes in throughout the year by the 3D team including the Staff, Board, Volunteers and Partners. Our families are an inspiration to us on a daily basis for the determination and resilience and to be a finalist is credit to the whole 3D Family."
Making a difference in church and community
3D Drumchapel has been funded by the Church of Scotland's Go For It programme since 2015, with a continuation grant recently being awarded for 2018-2019. This funding has helped the project to continue growing and providing a valuable service within their local community; an area which sits within the 5% of Church of Scotland priority area parishes with the highest levels of poverty in Scotland.
Some of their projects include providing baby massage classes, mum nights, peer support groups, play initiatives and their 'Baby Basics & Toddler Togs' initiative which allows parents to give children's items they might not need to other parents in the community.
David Williams, Go For It Fund Manager, said: "Go For It funds over 100 projects across Scotland which make a difference in church and community. 3D Drumchapel is one of our grant recipients. Just being nominated for this award is a great achievement for them."
Inverness Foodstuff
Ness Bank Church's food bank project, Inverness Foodstuff, was also named a finalist in the category of 'Celebrating Communities' at this year's awards ceremony.
The Scottish Charity Awards was held on Thursday 14 June at the Edinburgh International Conference Centre (EICC) in Edinburgh, with 500 guests attending a glittering red carpet ceremony and dinner hosted by Sally Magnusson.
The Go For ItFund has £600,000 available for projects for the rest of the year. Any interested Church of Scotland churches and voluntary sector organisations working closely with a Church of Scotland congregation can check the application criteria here.
Learn more about the Church of Scotland's work on 'Investing in young people'.