Kirk member cycles 130 miles for charity to mark 80th birthday
A great-grandmother has raised hundreds of pounds for an overseas aid charity by cycling 130 miles across Scotland to mark her 80th birthday.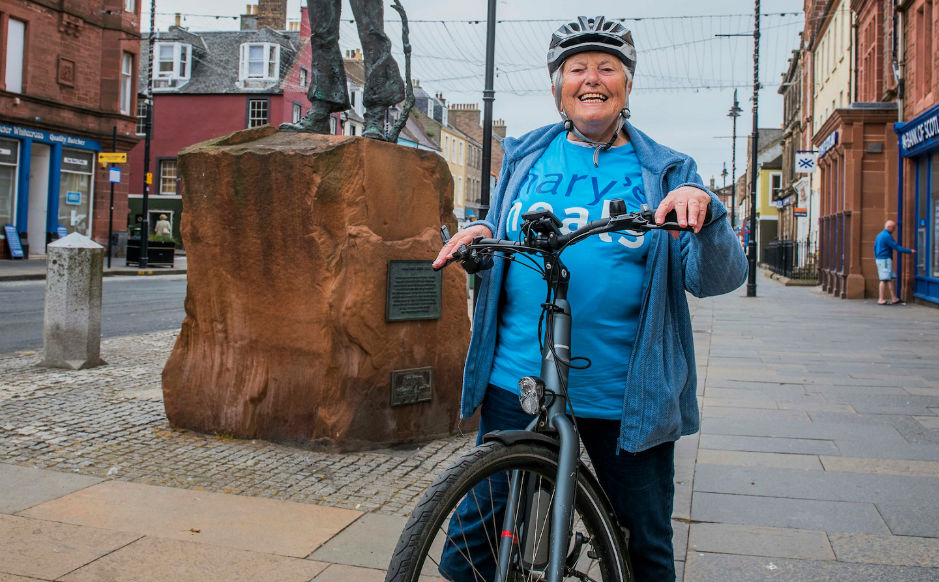 Ellison Hudson, of Dundee, completed the journey from Helensburgh to Dunbar over six days in aid of Mary's Meals, a project which feeds over 1.2 million children daily around the world.
Celebrating a milestone
Mrs Hudson, who attends Broughty Ferry New Kirk, chose to take up the challenge as a unique way to celebrate her milestone birthday and over the last few months has raised £1353 for the charity.
Whilst she is keen to say that her achievement "doesn't seem amazing to me", she also admits that it was "hard work" and "arduous".
Accompanied by her granddaughter Allie MacLean and her friend through church Lin Brisley, her 'ebike'was able to provide some assistance going uphill.
She said: "I regularly cycle but this is by far the longest distance that I have travelled on my bike.
"I couldn't recommend cycling highly enough as it has helped me to stay active."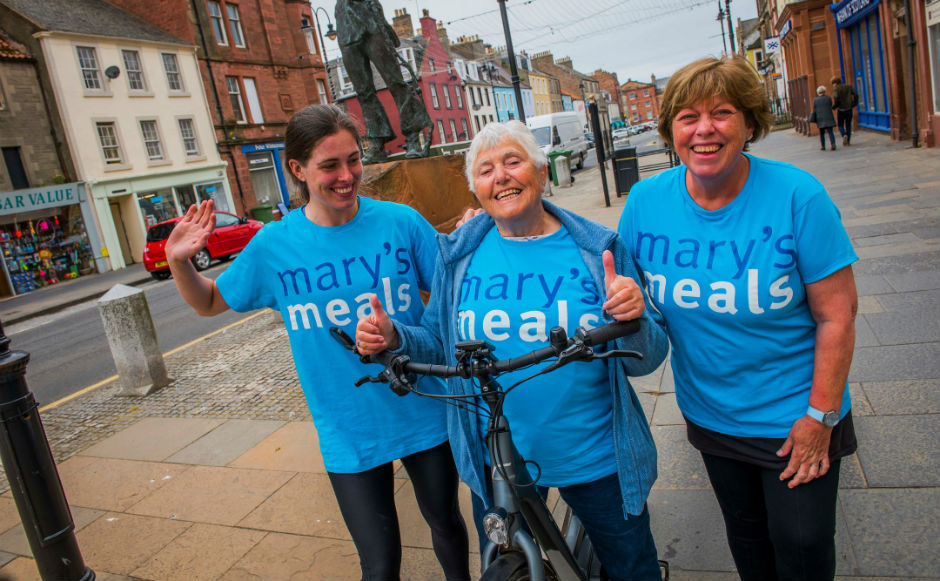 The previously keen walker took up cycling when she found herself slowing down in later life.
"The reason I took up cycling is I began to find walking painful on my feet," she said.
"I thought I'll get further from the same energy," she added.
Healthy and enjoyable
Mrs Ellison is enthusiastic about the benefits of cycling as both "healthy and enjoyable".
"Sadly I had not realised that not too many people cycle at my age," she said.
A former midwife and long-serving Guild member, Mrs Hudson has four children, 10 grandchildren and one great-grandchild.
Now widowed, she was married to Church of Scotland minister the Rev James Harrison Hudson for over fifty years and is a regular member of Broughty Ferry New Kirk.
She is keen to help a charity that she has supported for many years and pleased to do it through a cycle ride.
"I love the simple idea behind Mary's Meals - giving children a good meal at school," she said.
"Having previously lived in India, I've seen first-hand the poverty that exists and I think it's wonderful what Mary's Meals is doing around the world."
"As well as helping hungry children to thrive in school, I really hope me taking on this challenge inspires more older people to get into cycling!"
Mary's Meals in South Sudan
Mary's Meals has launched an emergency campaign calling for help to reach desperately hungry children caught up in the worsening crisis in war-torn South Sudan, as fighting forces families from their homes and schools around the country are being destroyed.
Around 6.3 million people are already facing a hunger crisis and, as the lean season between harvests approaches, this figure is expected to rise. More than seven million people – almost two thirds of the population – could soon be at risk.
Mary's Meals has been present in South Sudan since 2008 and is already reaching 20,520 vulnerable children in the country with life-saving daily school meals.
The charity is one of the few organisations providing reliable and consistent food delivery to schools in the country, working alongside its local partner organisation, the Diocese of Rumbek, to feed desperately hungry children at 40 schools in Rumbek, Yirol and Mapuordit in the Lakes state, a region that has been plagued with persistent violence and food insecurity.
Now more hungry children are turning to Mary's Meals for help as rising numbers of families arrive in the area where the charity is working, having fled from other parts of the country.
During this time of crisis in South Sudan, the daily meal Mary's Meals provides is not just a powerful incentive to come to school, but it is also a vital lifeline for vulnerable children in need of nourishment.