Hall of Heroes Mary Slessor bust unveiled
Published on 24 October 2018
The bust of a Presbyterian missionary considered by many as one of the most inspirational, compassionate and determined Scots who ever lived has been unveiled.
Mary Slessor (1848-1915) will be immortalised as a figurehead in the Hall of Heroes at the National Wallace Monument near Stirling following a public vote.
The bust, made out of jesmonite injected with marble dust, was unveiled at a ceremony at the National Portrait Gallery in Edinburgh earlier this evening.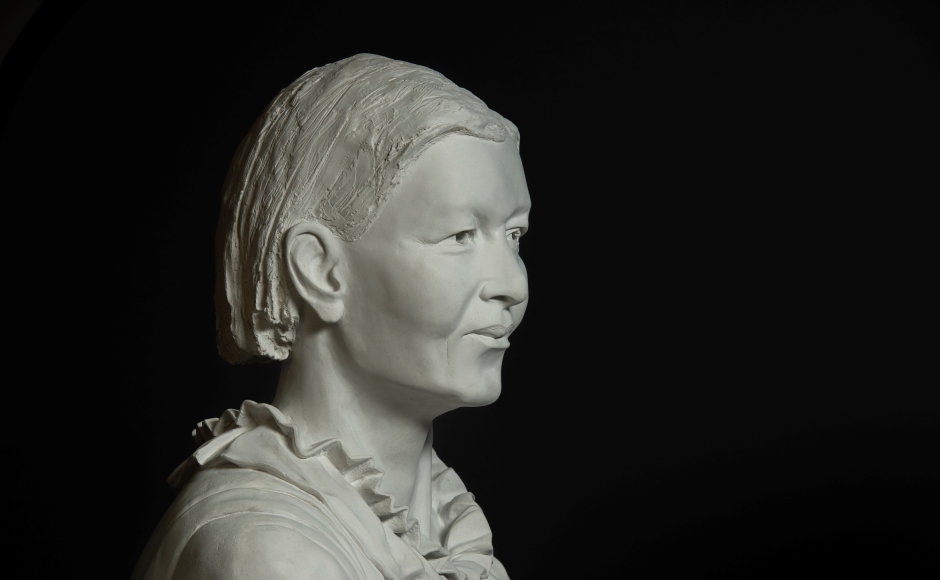 It will take its place in the Hall of Heroes next Spring, joining 16 famous men from Scotland's history including Robert Burns, James Watt, Adam Smith and Sir Walter Scott, ahead of the Monument's 150th anniversary since its opening.
Ms Slessor, a Dundee mill worker, was inspired by the legendary explorer, Dr David Livingstone, to work as a missionary in Calabar, Nigeria in Western Africa in 1876.
Despite several bouts of illness and constant danger, she lived with the tribes, learned their language, and traditions, earning their respect and putting an end to some barbaric practices, such as the killing of twins.
The first woman honoured on a Scottish banknote (Clydesdale Bank £10 note), she was a weaver, teacher and a humanitarian who adopted many Nigerian children who had been left to die.
When Southern Nigeria became a British Protectorate, she became the first ever female Magistrate in the British Empire and a skilful diplomatic emissary.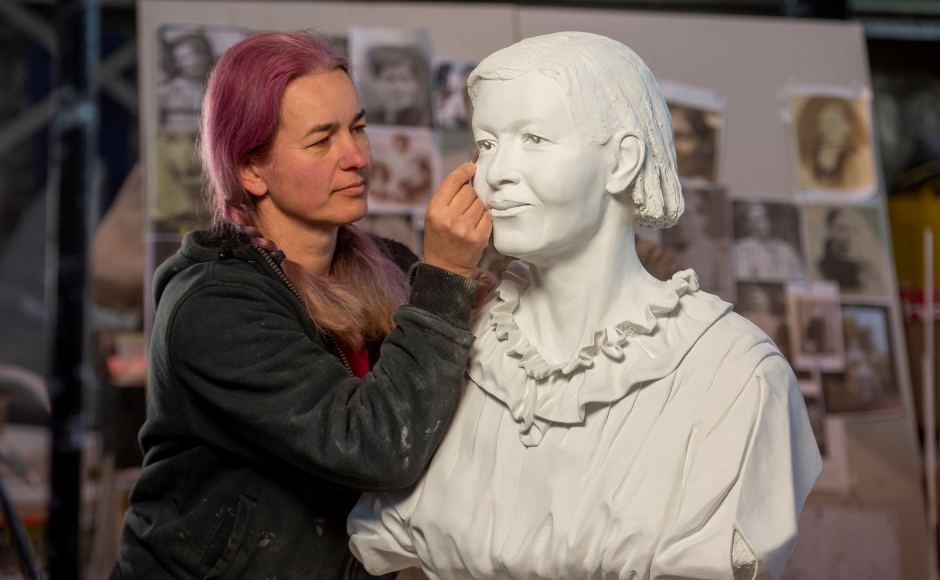 Dona Robertson, a member of The Steeple Church in Dundee, which bears a bronze plaque to commemorate the missionary's work, attended the unveiling.
"This is an amazing tribute to Mary Slessor and quite incredible that it has happened after a public vote to finally have a woman in the Hall of Heroes," she said.
"Mary, herself, I feel would be very embarrassed about the whole idea, as she was all those years ago when she was made an honorary member of The Order of St John of Jerusalem by King George V.
"Honorary because she was female.
"She was an amazing woman, far removed from the Victorian women missionaries of her time in the way she befriended and lived with the local people she worked alongside.
"She was much loved, and, as we see today, still very much remembered."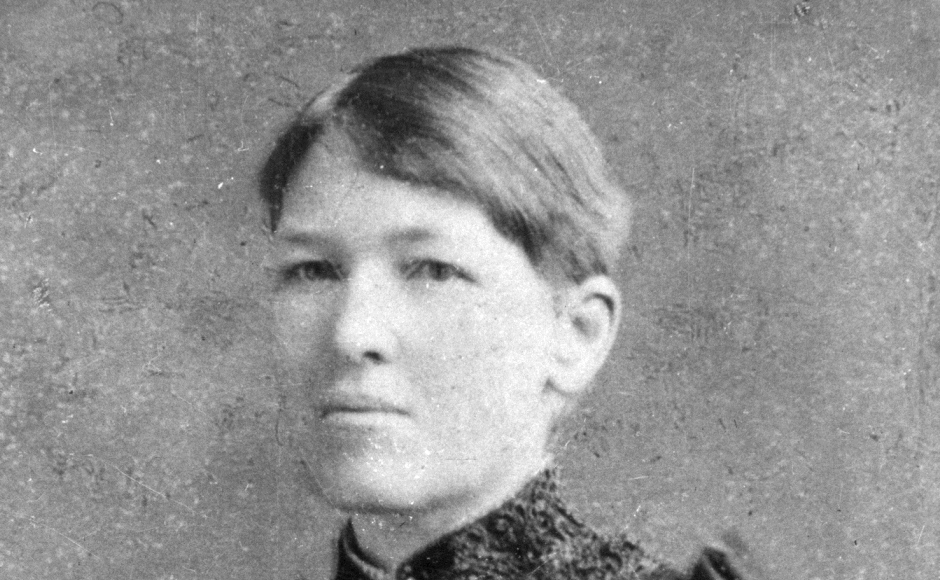 Jennie Chinembiri, Africa and Caribbean Secretary of the World Mission Council of the Church of Scotland, and Jessie Fubara Manuel of the Presbyterian Church of Nigeria attended the ceremony.
A bust of Maggie Keswick Jencks , co-founder of the Maggie's (cancer treatment) Centres will also be included in the Hall of Heroes.
The two figureheads have been funded by Stirling District Tourism, the charity responsible for The National Wallace Monument, and created in the Edinburgh studio of Graciela Ainsworth Sculpture Conservation.
Remarkable women
Having researched the lives of both Ms Slessor and Ms Keswick Jencks, the sculptors, Graciela Ainsworth and Csilla Karsay, sought to create busts that depicted their character, passion and commitment.
Ms Ainsworth said: "It was an honour to be a part of such an important project.
"We've worked hard over the past year to pay true homage to both remarkable women.
"We really wanted to capture their essence as well as their image, so we worked closely with their relatives and with experts to ensure that the busts were true to these amazing women."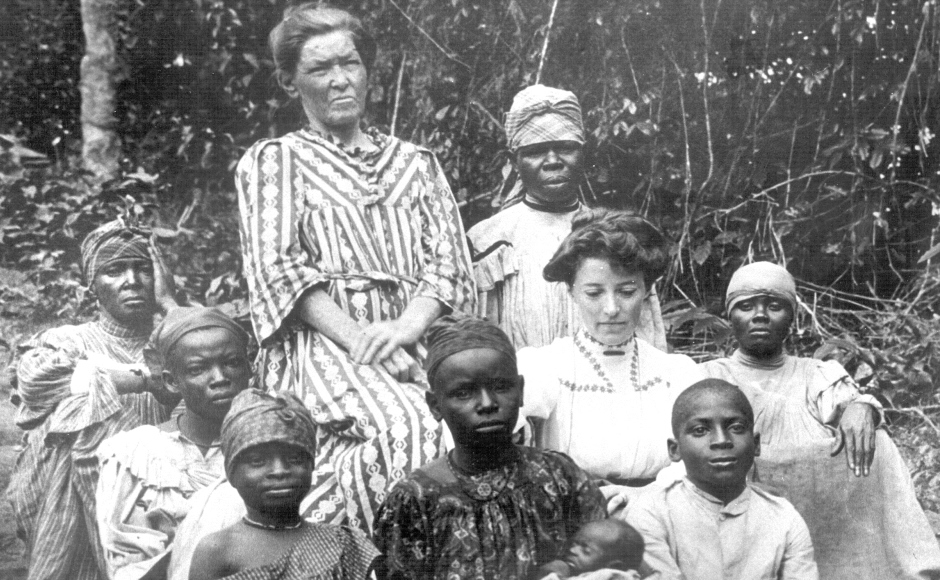 Douglas Binnie of the Mary Slessor Foundation, said: "The Trustees very much welcome the opportunity to be involved with the unveiling of a sculpted bust of Mary Slessor.
"She was both unconventional and inspirational and it is a fitting tribute that her courage and heroism have been formally recognised in this way.
"If Mary Slessor was alive today, she would have wondered what all the fuss was about."
Zillah Jamieson, chair of Stirling District Tourism said the two women made fantastic contributions to Scotland.
"Both exhibited selflessness and personal commitment to social improvement, and through their efforts to help others they achieved worldwide recognition," she added.
"It is only right that their sculptures should be on display at The National Wallace Monument."