Youth ministry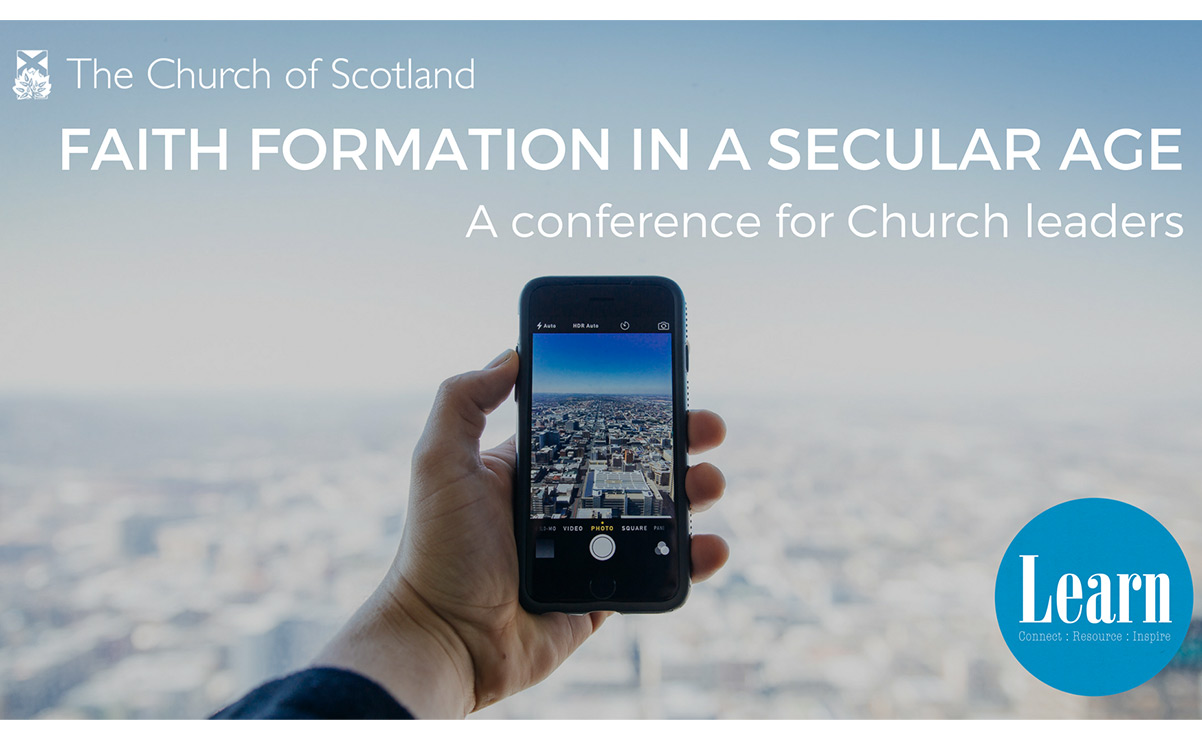 The Church of Scotland Moderator chaired this Learn conference held in Glasgow in October 2018. Professor Andy Root was the keynote speaker.
The day saw us exploring the theological thinking behind faith formation and discipleship for all. There were reflections on the theology relating to the church's ministry with children and young people, learning from the work in this area across the reformed tradition.
Keynote talks
These videos are the edited versions of the conference keynote talks. They will provide an excellent introduction to faith formation in a secular age and will work perfectly as a training resource for local church leaders and others involved in ministry with children and young people.
A huge thank you to Andy Root for coming to Scotland and delivering such informative and interesting keynote talks.
Ministry, the Church, and the melting of identity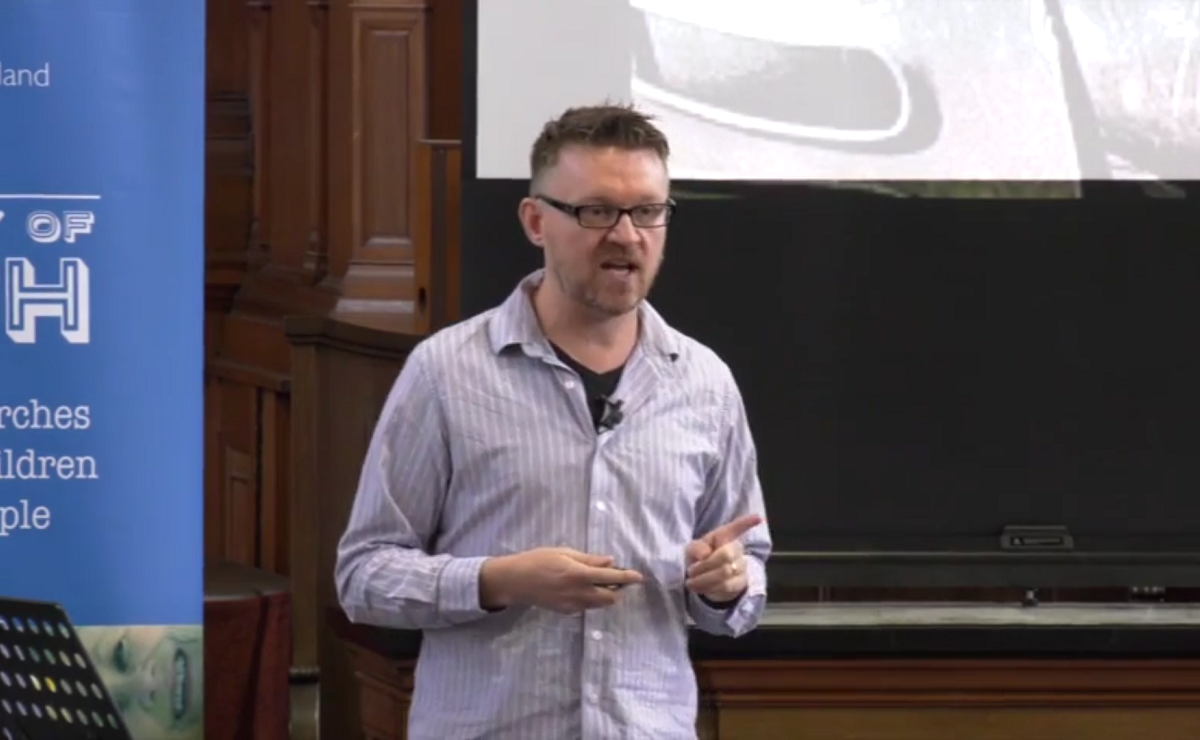 One of the greatest pursuits for people in today's secular age (especially those of younger generations) is to construct an identity for themselves.
But as we have seen recently, the fluidity of our culture does not allow for our identities to be carved in stone. Instead, our identities are always transitioning. This makes a faith commitment made in high school, for instance, always open to being reconsidered
This fluidity of identity makes a "theological turn" in ministry all the more necessary, especially in our ministry with children and young people.
Examining the changes impacting ministry
How does the church and the minister's role change with our secular age?
Ministers and church leaders are regularly told, "The world is changing". This comment usually refers to either technological changes, like a digital landscape, or philosophical changes, like post-modernity. While these perspectives have their place, this session makes a different assertion: that our most fundamental challenge is that God is no longer an assumed reality.
Following historical transitions, we explore how ministry, the church, and the role of leaders shift when belief in God and transcendence is optional. What is this new age we are in? And what does this means for the practice of ministry and future of Christianity?
Question and answer session
At the end of the day we had the opportunity to ask Andy some of our burning questions.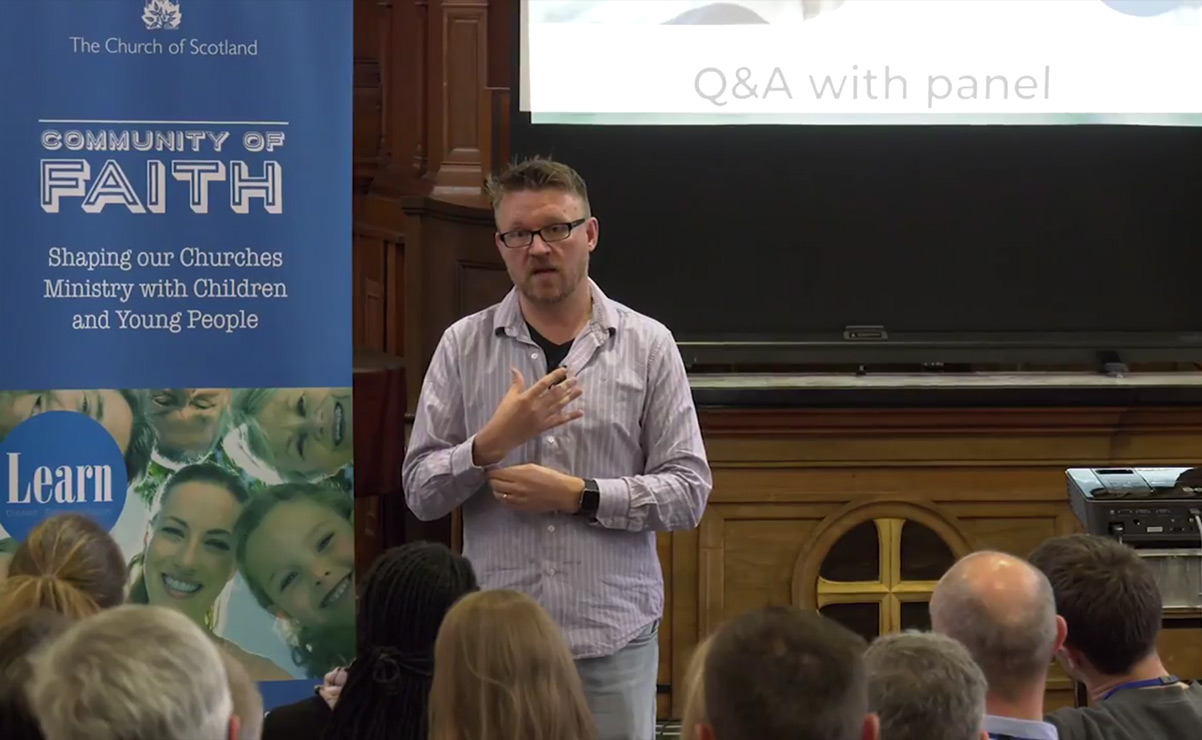 Comments from participants
"It was really helpful and informative. Andy Root is quite inspiration and provocative, and I have come back with things to think through. So well worth the trip to Glasgow."
"Just to say how much I enjoyed the conference today. It was very intense intellectually, but Andy made it so easy to maintain attention! The whole thing was rich nourishment."
"We all really enjoyed and were challenged by the conference."
"I was blown away…"