Learn: Tomorrow's Calling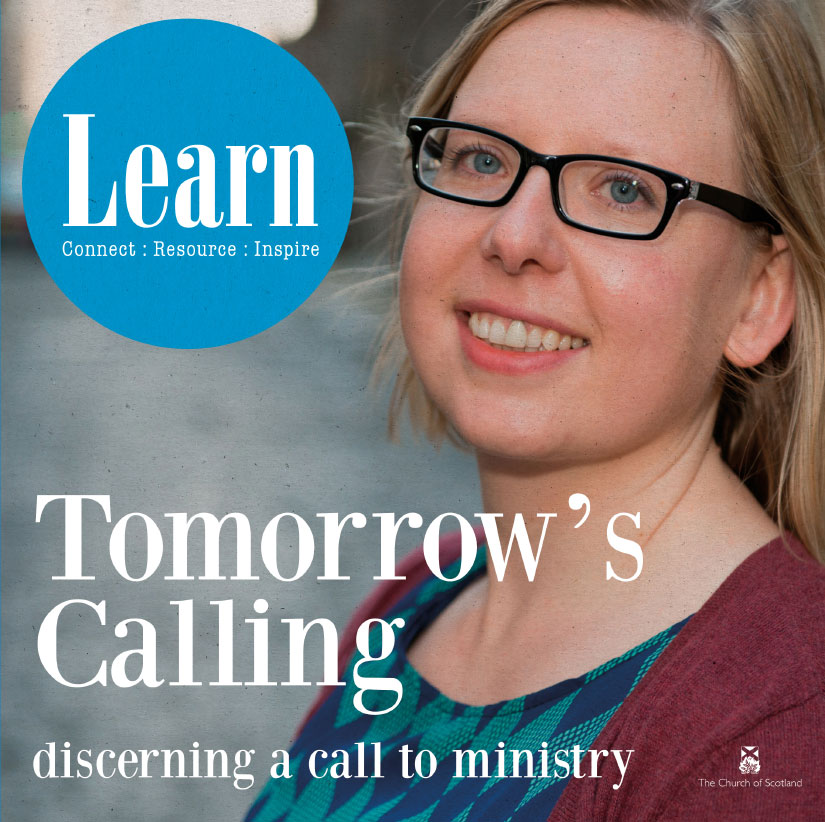 Tomorrow's Calling explores the exciting journey into calling and discernment as we follow God and serve him in and through the Church of Scotland. You can order the publication on the St Andrews Press website.
This publication includes a diverse range of first-hand accounts from those who have travelled the, at times, precarious path of discovering who we are, who God is, and how we serve in the world today.
This is an opportunity to learn more about God, yourself, and the Church with considered articles that explore the challenges and also encourage and affirm.
The 60-page book is beautifully designed in full colour and each of the contributions is followed by questions for discussion and a "Why not try...?" idea for deepening your engagement, as well as suggestions for further reading on each topic. Readers are offered practical insight, support, and help for further exploration.
Learn
Tomorrow's Calling is one of the highly popular Learn resources created by the Church of Scotland. Learn is an ongoing initiative from the Faith Nurture Forum designed to support and encourage learning and discipleship within our congregations. The Learn initiative seeks to nurture in all a discipleship of development and loving service. It seeks to connect, resource, and inspire everyday members of the Church of Scotland - Keeping the local congregation at the centre of everything we do.
Decade for Ministry
The General Assembly of 2014, aware of the challenges facing both Ministry and the Church, declared a "Decade for Ministry" to begin in 2015. As part of this initiative, the Ministries Council [now the Faith Nurture Forum] was instructed to recruit and train 30 ministers of word and sacrament per year, and it responded to this challenge by focussing on vocations, finding new and innovative ways of encouraging people to think about their calling.
Tomorrow's Calling, launched at "Heart and Soul" in 2015, is a campaign designed to inspire those interested in serving the Church. As part of this, Learn: Tomorrow's Calling was produced to guide their first steps to discerning that call.
A Versatile Resource
The publication covers lots of different aspects of vocations. It is divided into three sections: Hearing a Call, Discerning a Call, and Responding to a Call.
The piece has over a dozen contributors, either sharing their stories or writing challenging and inspiring articles. The writers cover a broad spectrum of age, perspective, background, and vision, all serving in the church in different ways, not all standing in front of a congregation on a Sunday morning.
Each article is followed by some questions, suggested reading, and suggestions for action. This resource can be used by individuals as they explore their personal call, or by small vocations groups over a 4 – 6 week time frame – the questions aim to provoke thought or facilitate discussion. Here are some example questions:
Think
Think about an experience which made you excited to be alive. To what extent did this experience open you up to God?
Look back over your life and pick out three experiences in which you seized an opportunity. What personal characteristics and gifts did these experiences illuminate?
Think about being part of the Church and what you find fulfilling. How might these things help you to discern what God is calling you to be?
Inspired by the journeys of others
Rev Tommy MacNeil
'…when we speak about a promise that God has placed in our heart,
we begin to see it take shape; vision becomes reality.'
Rev David McNeish
'Everyone who desires to serve God is called from a community,
called in a community and called to a community.'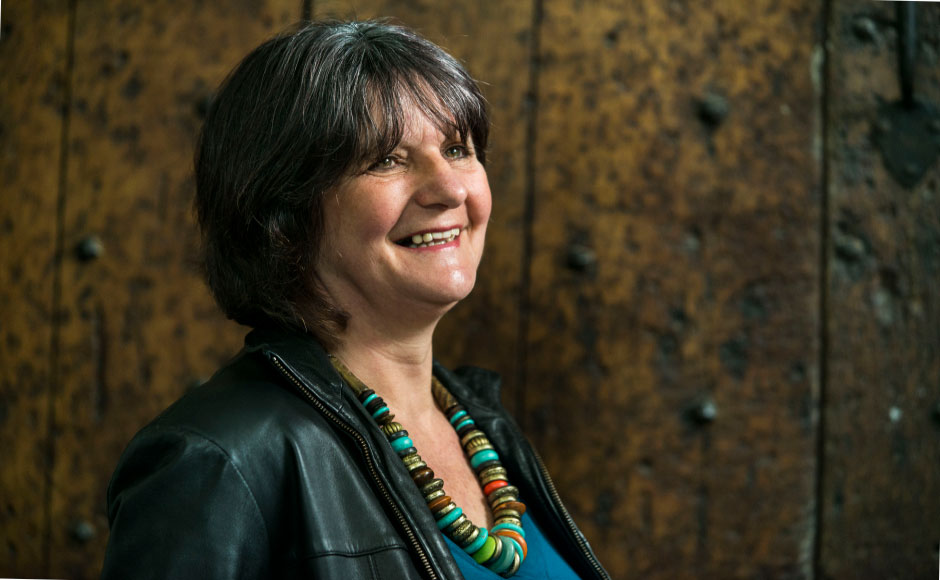 Rev Sheena Orr
Prison Chaplain
'I heard the call, a compelling pull to ordained ministry, all the while having a growing sense that I would be around peg in a square hole. God sometimes calls round pegs!'
Inspiring pages
A highly visual publication Tomorrow's Calling also contains places to pause and reflect with poetry from Roddy Hamilton:
May you trust the paths that unfold for you.
May you wonder at the possibilities you find,
May you nurture the love that forever calls you name,
And holds you in the dream God has for you.
May you hear the call to be the gift you are,
And find the ministry only your being fits,
May you be guided by compassion for the other,
And dare to be generous in the love of God.
May you find inspiration through life in the Spirit
Shaping from birth who God created you to be,
And travelling the journey you share with others,
In the ministry of giving, find the person you are.
May you know the Word restless in your soul,
May you be hallenged to ask, seek, knock,
And in questioning the future may the door be opened
To discerning the call of the Lord Jesus Christ
Your call?
Explore more about the call to ministry in the Church of Scotland. The first step is often having a discernment conversation.