Get involved
These resources are designed to help congregations raise awareness about HIV and raise funds for HIV initiatives in Scotland and beyond.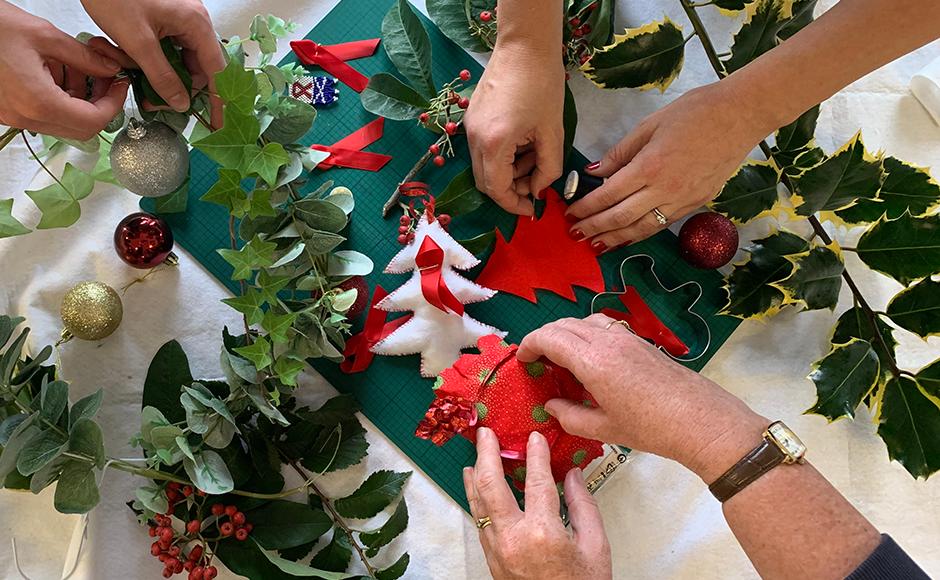 Christmas Craft Pack
Have some festive fun and help raise funds for the Church of Scotland HIV Programme. The crafts in this pack are an opportunity for you to reuse and recycle what you already have in your cupboards, making them both budget and eco-friendly. Perfect for Sunday Schools, Guilds, or why not host a Christmas Craft party?
World AIDS Day
World AIDS Day is held on 1 December each year. This is a time when we remember people who have died from AIDS-related illnesses and people who are living with HIV; a time to give thanks for the progress that has been made and to reflect on what still needs to be done.
It is an opportunity for people around the world to unite to eradicate AIDS and show support for people living with HIV. It is a time to commit anew to ensuring that no one is left behind. This year the Weekly Worship resource includes intercessory prayers to be included on World AIDS day.
Souper Sunday
Souper Sunday is a special act of worship led by elders (any Sunday of the year) to raise awareness of the many issues around HIV, as well as to raise money for HIV initiatives around the world. The worship is followed by a simple lunch of soup and bread.
Souper Sunday 2021
The following items are available from the Church's HIV programme: Gift Aid envelopes, background information about HIV statistics and the HIV Programme, and red ribbons. Contact the HIV Programme
Video
Sundae Sunday
Soup or scoop? For a change, why not hold a Sundae Sunday, using ice-cream instead of soup?
Links to other useful websites
Scotland
UK and International