Heart and Soul celebrates the life of the Kirk
The annual Heart and Soul Festival returns to Princes Street Gardens in Edinburgh on Sunday 19 May, with exhibitors from across the Kirk and partner organisations, two stages with musical performances and worship, and around 5,000 expected visitors.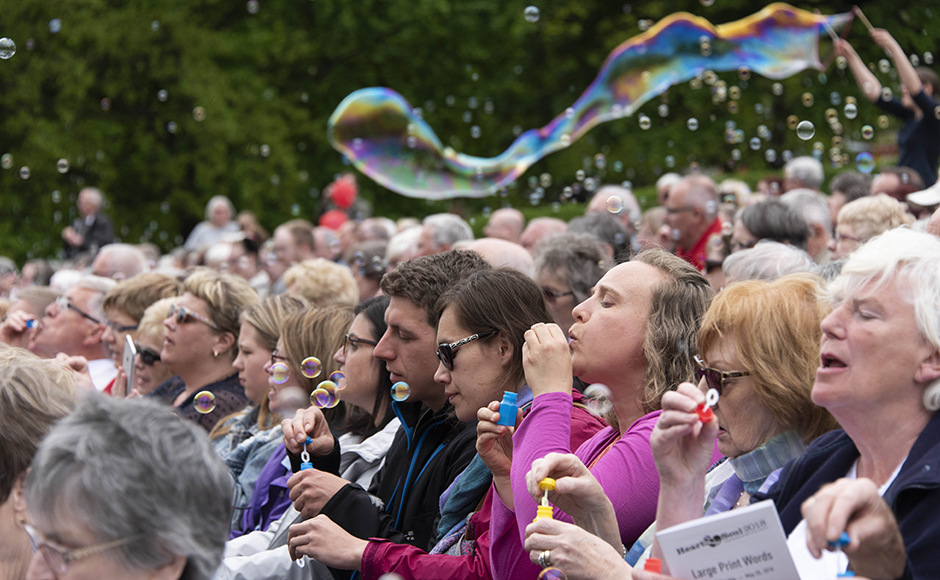 Rev Bryan Kerr, chair of the event organising board, looks forward to inviting those from across the Kirk and beyond to the gardens for another inspiring and enjoyable festival.
"There are some really exciting developments taking place at Heart and Soul this year," said Bryan.
"The biggest of these is our live hosted broadcast for 'Heart and Soul Live and Local' where people, no matter where they are, at home alone or with friends, or in a church hall with a congregation, can join in and experience the event.
"We are taking Heart and Soul to every community in Scotland to help us celebrate the life of the Church of Scotland.
"In Princes Street Gardens itself, we are looking forward to welcoming thousands of visitors for an afternoon of inspiration and celebration, music and art.
"Everyone is welcome and everyone has a part to play in making Heart and Soul the event it will be."
Performances to suit all ages and tastes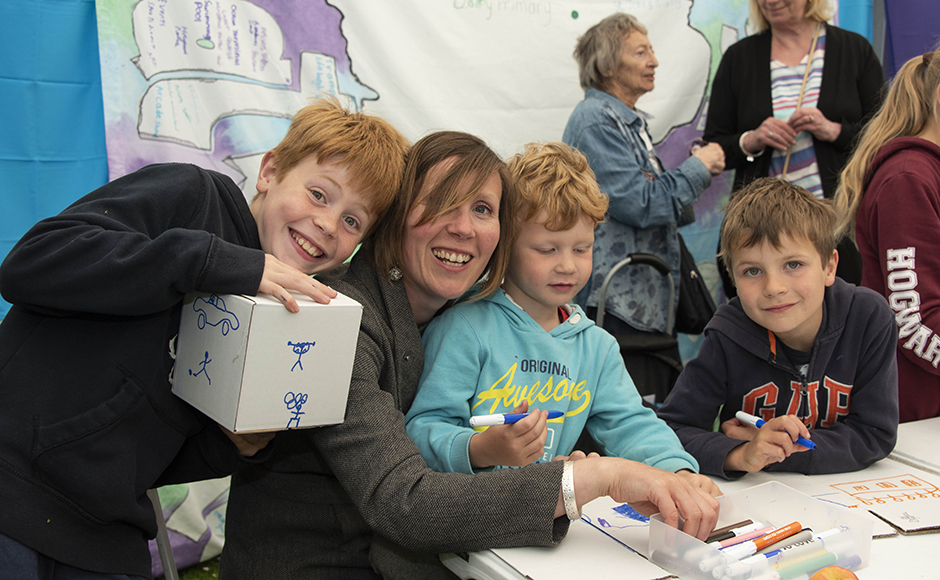 This year's festival will take place between 1-6pm, playing host to music, arts, exhibitions, stories and more.
In a brand new change for this year, a live broadcast of the event will be streamed on the Heart and Soul website between 1:30pm-5:45pm, allowing anyone unable to attend on the day to watch the event from wherever they are.
Performances on the Ross Bandstand this year include the popular Heart and Soul Swing Band, 'Sing, Sign, Celebrate', the St Mary's Inbetweeners Choir from Motherwell, Bruce Davies, Broken David, and the Abbey Choir from North Berwick.
Returning this year will be the Family Stage and the picnic area where children and parents can relax and be entertained by puppets, music and stories.
Youth worker Lesley Ewing from Carluke: Kirkton Church and trainee minister Louise Purden have planned a programme that will keep even the most active children engaged and entertained.
The Family Stage will play host to some very special guests. The puppet ministry team from Lowson Memorial Parish Church in Forfar will be sharing their message at 2pm.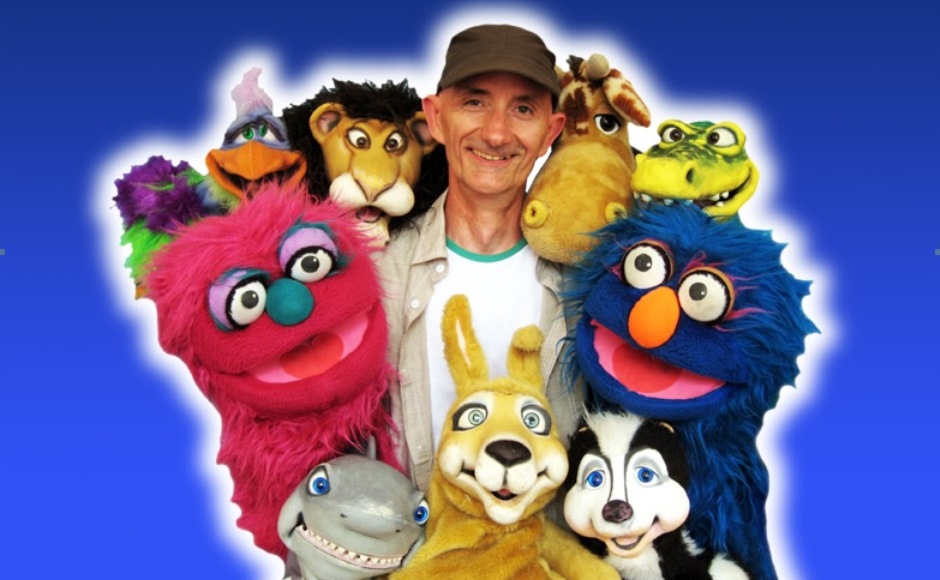 Music will be provided by the internationally renowned children's minister, Duggie Dug Dug at 3pm. Doug is known for an incredible number of children's worship songs such as 'I'm gonna jump up and down', 'Great, great, brill, brill', 'Is there a plank in your eye' and the well-known worship song 'We want to see Jesus lifted high'.
Duggie Dug Dug and his team are excited to be joining Heart and Soul and promise an afternoon of fun, silliness and family worship.
We will be welcoming Bill Wishart and his Ministry of Magic at 4pm.
Families and children of all ages are welcome to join Heart and Soul and experience the All Age tent. Bring a picnic and enjoy the atmosphere.
Rev Bryan Kerr chair of Heart and Soul project Board said:
"We are really excited to welcome Duggie Dug Dug to Princes Street Gardens on Sunday 19 May. I know that he will bring a lot of energy and fun to the all age stage, as well as encouraging people to worship God through his songs.
"There is so much for families to do at the event and we are grateful to those who are giving of their time and talents to ensure that the children of our Church experience the event in a way that is relevant to them.
"I am looking forward to playing some games, as well as watching the puppets… and maybe even trying to find out some of Bill's magic secrets."
With acts and performers to suit all ages and tastes, it's a day to which the whole family can come along. Congregations, presbyteries and Christian organisations from across the country will be coming along to share their story of how they take seriously Jesus' call, 'Follow me'.
At the end of the day, worship will be held at the Ross Bandstand featuring a massed choir.
Over at the neighbouring St Cuthbert's Parish Church, from 1pm onwards, the Church of Scotland's social care council, CrossReach, is celebrating 150 years of social care provision in Scotland with an exhibition which tells its story.
The CrossReach exhibition will be open throughout the week of the General Assembly, and will remain at St Cuthbert's until Wednesday 12 June.
Also at St Cuthbert's, there will be a short ecumenical service for the Reaffirmation of Baptismal Vows between 3pm-3:30pm, with Rt Rev Susan Brown, Bishop Bill Nolan and Bishop John Armes joining as celebrants.
In Conversation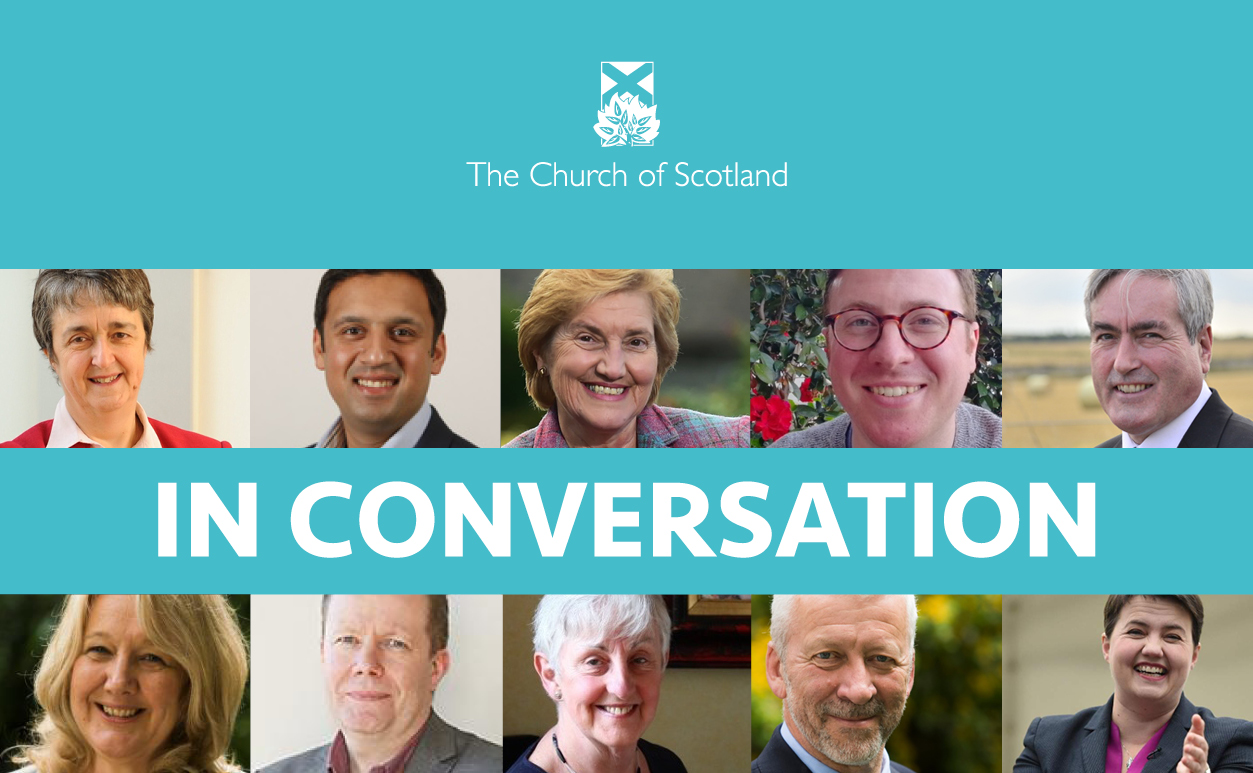 As with last year, the In Conversation tent is expected to be a must-see part of the day's schedule.
The tent will be hosted again this year by Hugh Pym, BBC News Health Editor and Elder at St Columba's Church in London.
Here is what you can expect to see throughout the day between 1-5pm:
Rev Michael Mair, parish minister for Edinburgh St David's Broomhouse church, will be speaking with young people on faith and activism: the world movement for action on climate change. Heather O'Connor, a theology and English literature student, has been an outspoken voice on climate change and will be one of the young people joining Michael on the day.
Very Rev Dr Lorna Hood OBE will be in conversation with Ruth Davidson, Leader of the Scottish Conservative Party, and Iain Gray MSP, discussing their commitment to the survivors of the Srebrenica genocide and the relatives of the victims who died. What lessons can we learn to improve community relations in our country?
Hugh Pym will be discussing 150 years of CrossReach and the future of health and social care in Scotland with Viv Dickenson, CEO of the Church of Scotland's social care council, CrossReach, and Professor Jason Leitch, the national clinical director of Healthcare Quality and Strategy.
Very Rev Dr Lorna Hood OBE will be taking to the stage again to discuss 'the language we use to describe people of other faiths' with Anas Sarwar MSP, which will include an examination of hate crime and rooting out racism.
Former Kirk Moderator, Alison Elliot CBE FRSE, will be speaking with Rev Dr Richard Frazer, author of Travels With A Stick (an account of his Santiago de Compostela pilgrimage) and Mary Miller, author of Jane Haining – a Life of Love and Courage, on journeys of faith.
You can watch some of last year's talks in our In Conversation playlist on YouTube.
The Heart and Soul Festival will take place in Princes Street Gardens on Sunday 19 May between 1-6pm. It is free and un-ticketed – so simply turn up on the day.
To keep up to date with announcements, to find out how to get there, to see the full line-up or to tune in to the livestream on the day please visit the website: www.heartandsoul.org.uk
For any queries you may have, please email info@heartandsoul.org.uk.
For a list of all the fringe events happening around the General Assembly please see the fringe events leaflet.