Kirk minister takes cruise liner to task over treatment of black women
Published on 14 February 2019
A Church of Scotland minister has criticised a cruise ship company over the treatment of black women who complained about the behaviour of a DJ.
Rev Teri Peterson of St John's Church in Gourock, Inverclyde spoke out in support of friends who were unhappy that staff did not take their complaints seriously after they were mocked by the DJ who refused to stop playing a track by the American singer R Kelly.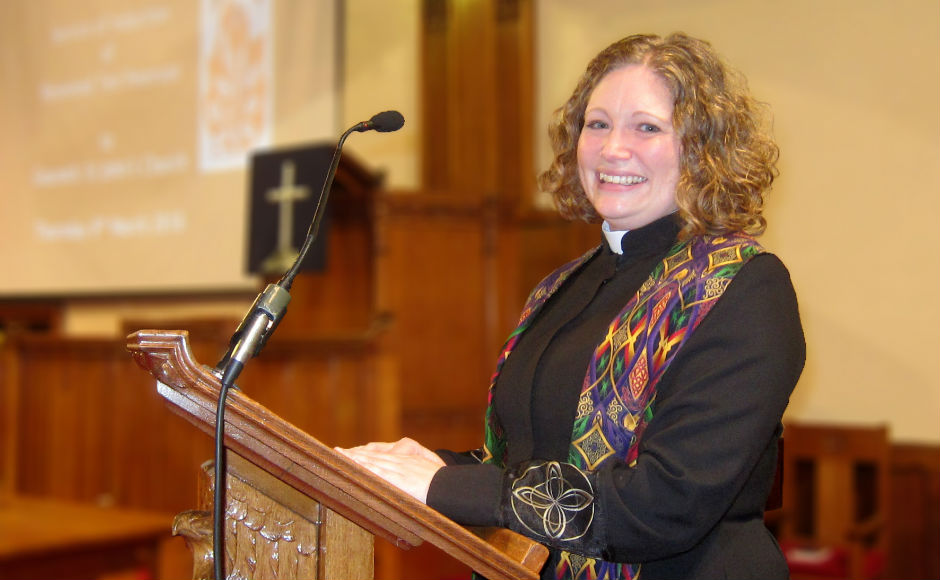 Ms Peterson is an office bearer with RevGalBlogPals- an international online community which supports clergywomen and other women in ministry.
She was part of the group of 63 clergywomen on a eight day cruise last month.
Although Ms Peterson was not in the nightclub at the time and directy harrassed, she became involved in the row as a board member of RevGalBlogPals and friend of the women affected.
R Kelly is currently being investigated for allegedly engaging in illegal sexual relationships with more than one thousand minors and allegedly sexually assaulting hundreds of women.
Ms Peterson said: "On the second night of our cruise on the Carnival Magic, a number of black women in our group were in the nightclub dancing.
"The DJ began to play a song by R Kelly, and the women in the club - not just those in our group - asked him to stop.
"His response was to sing and dance along and mock them.
"The women all left the club.
"Later that night, elsewhere on the ship, they saw him and he proceeded to sing the song again and to mock them.
"The next time he saw them in the club - they went before his shift began and were packing up to leave when he arrived - he played and sang along to Blurred Lines while looking at them.
"The response of the management on the ship was lacklustre until the white women in our group also got involved, at which point they began to appear to take the complaint more seriously, and had meetings with various people including the Guest Services Director, Entertainment Director, and Cruise Director.
"These meetings were not offered to the black women who initially complained about their treatment by the DJ, and the full complement of management staff was not involved until the third incident of harassment had taken place.
"RevGalBlogPals has sailed with Carnival on eight occasions, and will not do so again.
"The outcomes we hope to see at this point are:
Updated training protocols including anti-racist training for all crew members and staff, and also care taken about things such as timelines and adequate responses for when guests have complaints - especially regarding the use of 'calling security' as a mechanism to threaten and control black people.
For the corporate oversight of the music played on ships to not just include blocking profanity but also being aware of current events realities such as those surrounding R Kelly, and thus the removal of his music from the playlist.
"Greenock is a cruise port, and our experience on the ship tainted our experiences of the ports where we stopped.
"I don't want anyone to have the experience our group members had, of being harassed by staff and dismissed by those meant to help, but I also don't want people who come here to have their experiences of the west of Scotland marred by racist or sexist experiences on the ship that brought them here."