My Living Lent: Rt Rev Susan Brown
Published on 6 March 2019
During the 40-day season of Lent, Christians may fast or give up some of their usual routine to give time to personal examination and to reflect on their relationship with God. This year, the Church of Scotland is supporting the Living Lent initiative. Today, on this first day of Lent, the Moderator of the General Assembly of the Church of Scotland, Rt Rev Susan Brown, speaks about her Lent journey.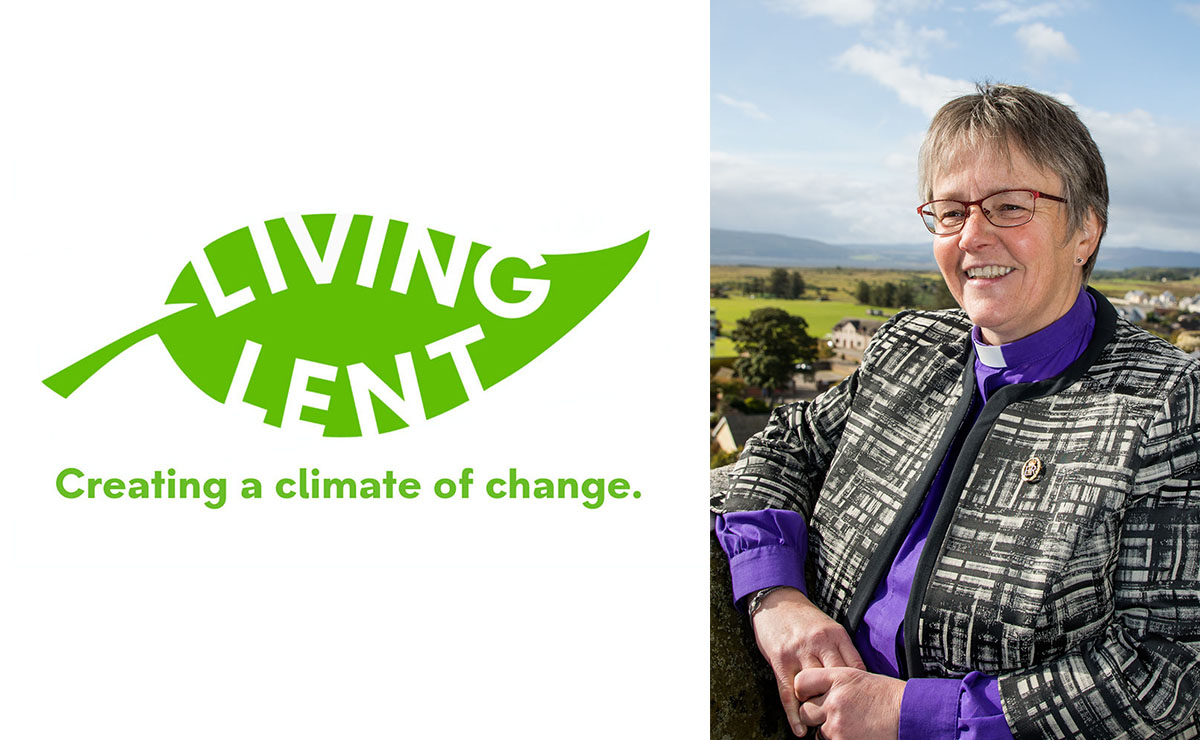 Over the last week I have been considering how I can best join others in the Church in taking part in Living Lent.
As an outdoors type of person who loves nothing more than an early morning dog walk, I know how much Caring for Creation matters to me. And I've learned about the ways climate change is hurting people around the world—usually people who have a lot less than I do.
I like the idea of taking time during Lent to do something to help reduce climate change so I looked at the suggestions on the Living Lent website and had a think.
Created by a partnership of six churches including the Church of Scotland, Living Lent offers six suggestions of ways to "help create a climate of change."
As Moderator, I was challenged to consider adopting one of the options.
I gave thought to them all and most I would happily try (!) to adopt.
Not using single-use plastics, for example, using alternative transport—which would not be easy in the far north, buying nothing new during the six weeks of Lent, giving up an hour of electricity each day and shopping locally. I could try any one of these.
However, I saw immediately that one of the suggested actions was not for me.
I would not choose to give up meat for 6 weeks – not because I am a huge meat eater, but because so many in my parish are farmers and depend on people buying meat.
Scottish farmers work hard to give us some of the highest quality meat and dairy produce in the world. And if you haven't noticed, it's a tough economy for farmers with an uncertain future.
So I won't be giving up meat this Lent or anytime soon.
What I can happily commit to, however, would be shopping locally so that all the food I buy comes from local farms. Buying locally ensures we support our neighbours at the same time as reducing the energy used to bring food to our tables.
The farms I know well are not intensive farms. They are quality assured and in many instances, organic as well.
I realise this is only six weeks we are talking about and that the idea is to give up something you like, which means that come Easter weekend there may well be a queue outside every butcher's shop as people choose to celebrate the festival with the traditional lamb – but I wonder if explicitly saying go meat free isn't a little heavy handed.
As the mother of a vegetarian, can I say what I think?
Shopping local is what counts. Knowing where all your food comes from— the vegetables too—is what matters. Paying more for better quality foodstuffs that have not travelled half the world to get to you and you know are full of goodness because they are in season, is the name of the game.
So that is what I am doing this Lent.
I am choosing to put on the table Scottish food, from farms I know, produced and grown by people I know. That way I will help create a climate of change for everyone.
Living Lent is the new initiative from the Joint Public Issues Team, a partnership of the Baptist Union of Great Britain, the Church of Scotland, the Methodist Church and the United Reformed Church, working together for peace and justice.
Visit the Living Lent website to find out more about how to take part.