New Go For It funded projects announced
Published on 20 June 2019
The Church of Scotland's Go For It Fund has announced its latest round of funded projects, with 13 grant recipients receiving a total of over £440,000 between them. Applications will now re-open for the final round of Main Grant and Continuation Grant funding, which will close to new applicants in September, under a move agreed by this year's General Assembly.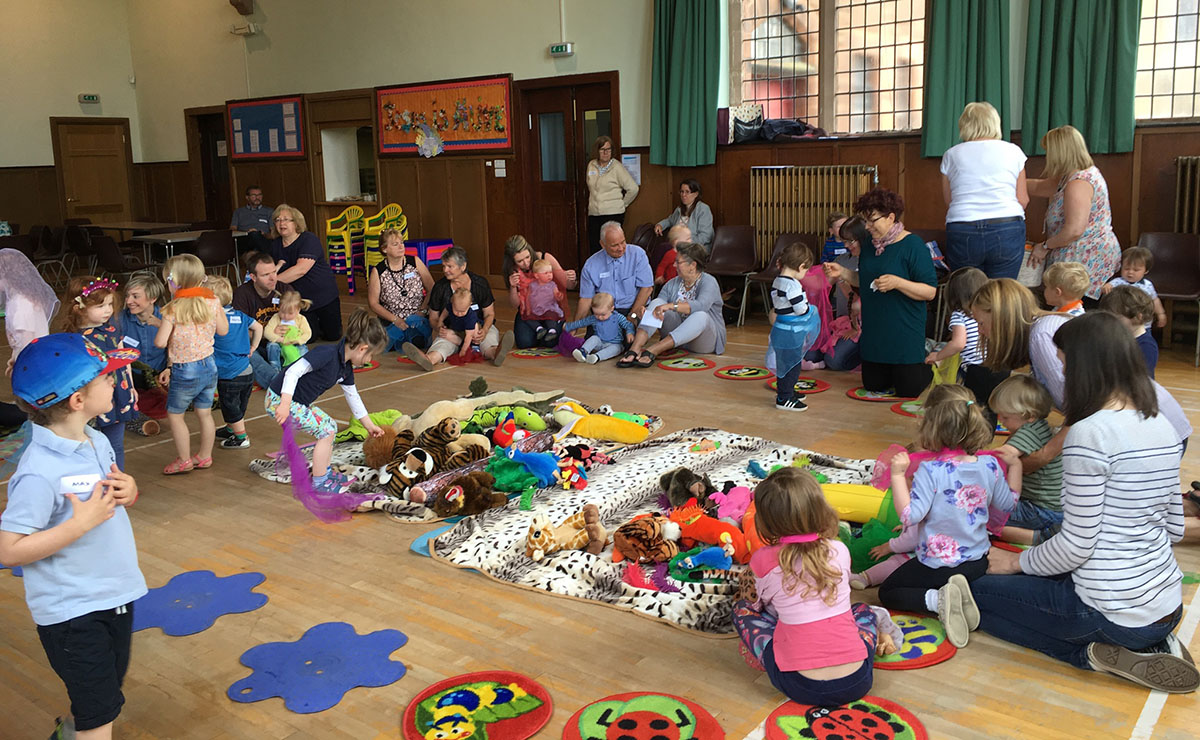 From Oban to Arbroath, projects tackling unemployment, poverty, family outreach and environmental issues have all been selected as the recipients of the latest round of Go For It Main Grant and Continuation Grant funding.
Announcing the new projects, David Williams, the Church of Scotland's Go For It Fund manager, said:
"The projects cover a remarkable breadth of activities: clothing swap shops; helping teachers to use Bible stories as source material when teaching across the curriculum; distributing rescued food; providing activities to reduce isolation; tackling poverty and debt; and building people's self-esteem to help them gain employment.
"They provide volunteers with an opportunity to live out their Christian faith in social action and help to create communities that are great places to live in.
"Nine of the 13 projects engage with children, young people or young families, and many of the projects aim to nurture Christian faith within and beyond the church.
"Go For It continues to operate until the end of the year – applications for Small Grants can be made at any point up until 15 November and the last round for Main and Continuation Grants has a deadline of 12 September."
Main Grant projects
The eight Main Grant funded projects are:
Granton Parish Church - Granton Goes Greener

Offering a clothing swap shop a minimum of four times a week whilst distributing rescued bread. Drawing together the community of people to live out their Christian faith and engaging people in the wider community through volunteering opportunities and faith exploration.

The Steeple Church: Dundee - "Ken Your Neebur"

Opening the Steeple building to offer an informal but welcoming space for people to drop in, meet others, talk and build friendship. Encouraging individuals to participate in Sunday Services and Alpha. Continuing a family playgroup and Messy Church, with an emphasis on families new to Dundee.

Cargill Burrelton Church - Cargill Burrelton Community Hub

Providing a community hub within a rural community offering a café, internet access, play centre and young parent support.

Fresh Start - Creating a Community Hub in North Edinburgh

Leasing and refurbishing unused community-owned premises adjacent to the Fresh Start warehouse, creating meeting spaces, a thrift shop with community fridge, a community kitchen, and a garden. Allows them to expand distribution of their starter packs and other core services as well as providing facilities for other agencies to deliver specialised support designed to tackle the impact of poverty in the area.

Glencassels Community Development Project SCIO

Providing a full time youth and community centre manager for the Glencassels Neighbourhood Centre, serving and supporting individuals and families in Craigneuk with a focus on those who are most disadvantaged.

Hope Kitchen SCIO - Making Waves (Oban)

Working with individuals and families in Oban, Lorn and the Isles who experience multiple deprivations. Through a number of different activities, the project will build on existing strengths and gifts to improve their participants' wellbeing and employability.

Menzieshill Parish Church - Connect Youth

Running a Saturday evening youth programme, including a youth club with activities, visiting speakers, pizza and faith nights and a bi-annual outing. Music programme including music tuition, a Scripture Union group and the local school, including a prayer space event and Shine girl course increasing confidence and the opportunity to explore faith with young people.

Mum and Me – Arbroath

Supporting mums to realise skills and abilities they have. Giving advice, ideas and encouragement to build up their self-esteem and self-belief. Providing a crèche to enable mums the space and time to take part in discussions, crafts, cookery and other activities to provide skills and confidence.
Continuation Grant projects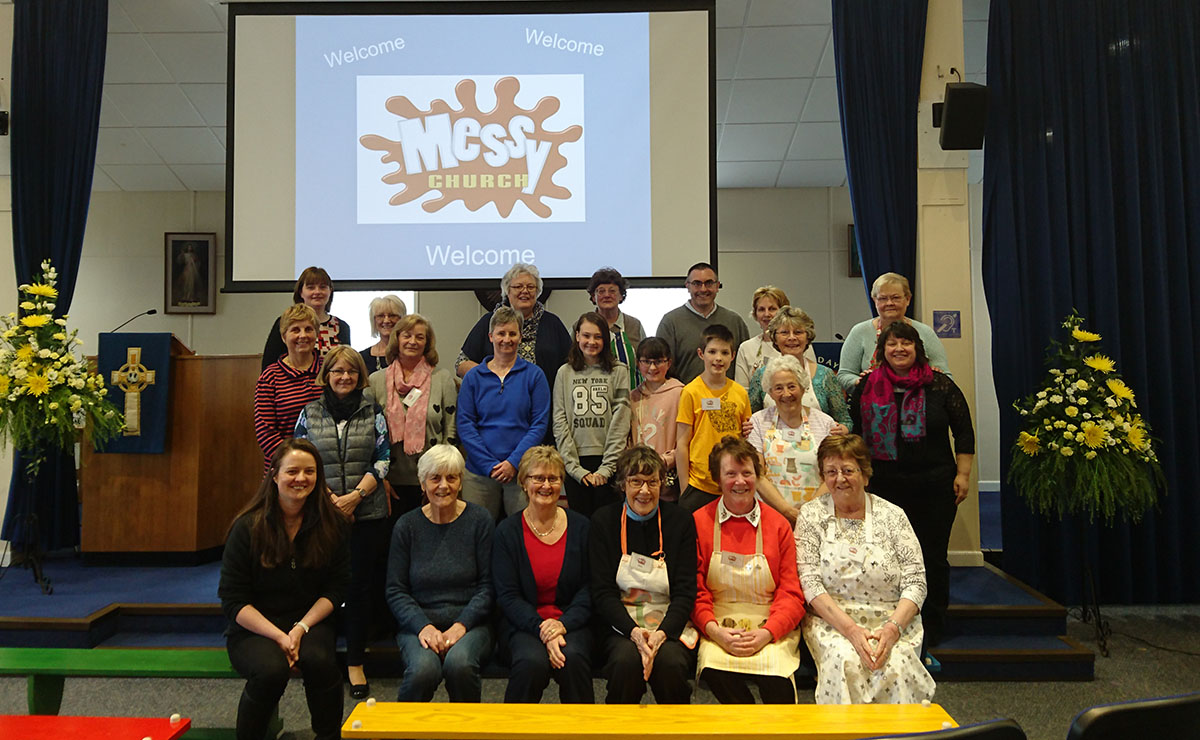 The five Continuation Grant funded projects are:
Burnside Blairbeth Church of Scotland - Burnside Blairbeth Community Outreach Project

Providing activities to reduce isolation and increase opportunities to explore Christianity, including Messy Church, Scripture Union groups and much more.

St Columba's Church, Aberdeen - 10 Must Know Bible Stories


Developing materials to exploring the Bible in nurseries and primary school classes, and training teachers to be able to deliver the classes using the new materials. Materials to be developed cover a broad curriculum in literacy, numeracy, art, health and science.

Burntisland Parish Church - CAP Debt Centre

Providing a free debt counselling service and one-to-one support; working with each client until they become debt free, and teaching budgeting skills, including to those at risk of getting into debt.

Skene Parish Church - Messy Church Project

Providing monthly Messy Church events, developing relationships with local families, equipping parents to talk to children about issues of faith and creating prayer spaces in local schools.

St Mark's (Oldhall), Paisley - St Mark's Children, Family and Community Outreach

Taking faith to young people and their families, other than on a Sunday morning, through engagement in primary schools and offering family-friendly events and activities at the church.
The new £20-£25 million Growth Fund
At this year's General Assembly, it was agreed that a Growth Fund of £20-£25 million would replace the Go For It Fund, which has spent millions on supporting community projects the length and breadth of the country since its inception in May 2012.
Paid for from reserves, the newly approved seven-year Growth Fund will go to supporting projects which will 'encourage greater faith-sharing, innovation and creativity at local and regional levels'.
This will include continuing and expanding the work of the Go For It Fund, with a particular focus on projects to reach young people and families, on work in Priority Areas, and on church planting - specifically, the envisioning of 100 new worshipping communities.
However, the Go For It Fund is still open to applicants until the final Small Grant deadline on 15 November.
Applications for the final round of Go For It funding
Thinking of applying for the final round of funding with Go For It?
The next and final deadline for submitting a Main or Continuation Grant application is Thursday 12 September. Find out how to apply for a Main Grant.
For Small Grants, applications are open throughout the year until Friday 15 November. Find out how to apply for a Small Grant.
If you need support with starting or refining your application, the Go For It team have organised a training workshop, 'Applying to Go For It', on Friday 28 June at Ness Bank Church of Scotland in Inverness from 10:30am-4:30pm.
The free workshop is open to new and experienced projects and potential applicants to the Go For It Fund, and will highlight topics such as how to make a good application,
The full programme and booking form for the event is available on our website.