Celebrated church organist hits high note
Published on 22 July 2019
He was a child prodigy and plays improvised music for silent movies from the Scottish Film Archive.
Forrester Pyke once appeared in the classic TV programme, The Avengers, performed with Scottish Opera and his voice was used in the Judy Garland film, "I Could Go on Singing".
But for the last 37 years his star has shone brightest for members of Bridge of Allan Parish Church in Stirlingshire where he is the organist.
The 69-year-old's valued service was recognised yesterday by minister, Rev Dan Harper, who described him as a "blessing" to the congregation and the choir.
Addressing Mr Pyke, the minister said: "Forrester, there is no way we can thank you enough for the musical support you give us week by week, year by year and decade by decade.
"But thank you for your willingness to use God given gifts combined with hard work in leading music in the wider Church for the last 54 years, and here at Bridge of Allan for the last 37."
Personal renewal
Mr Pyke of Stirling was 16 when he started playing the organ in St Michael's Parish Church in Wood Green, London.
He joined Bridge of Allan Parish Church in 1982 when it was known as Holy Trinity Parish Church.
Mr Pyke, who started playing music at the age of seven, said: "My father was the organist of Oban Cathedral and shared his love for this great instrument with me.
"Like him, I feel that playing the organ is a great opportunity to share music with others in a special way.
"I like any kind of music and over my 54 years as an organist, I have played a massively wide repertoire of music as well as my own compositions and improvisations.
"Being an organist is never boring and is a constant personal renewal."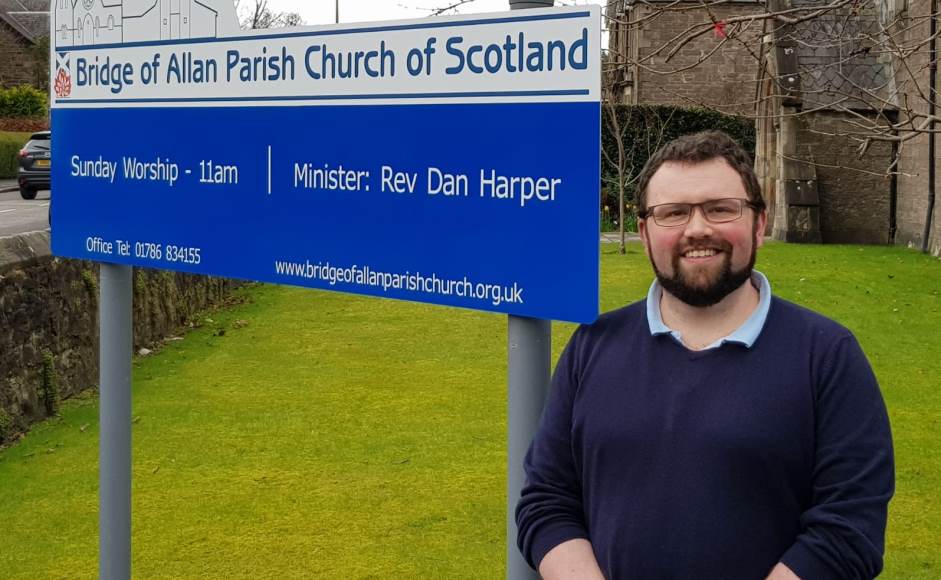 Mr Pyke described the organ as a "very expressive and powerful instrument" with the ability to produce a grand sound as well as softer expressive tones.
He said its reputation as the "king of all instruments" was justified.
Inspire
Mr Pyke said: "Over the years, I have had many memorable moments playing the organ.
"But one which I remember with emotion is the BBC's live broadcast of the watchnight service which saw all the Bridge of Allan churches and their choirs and congregations come together.
"It was a special moment of togetherness at this very special time of the year and I really enjoyed contributing to this event."
Mr Pyke said he hoped that his playing brought joy to parishioners and helped enhanced their faith.
"I would say to anyone learning that they would not only love exploring this awesome instrument but also be able to inspire others through its playing," he added.
"The emotional and uplifting sounds of the organ enhance the worship and allow the congregation to bind together in spirit.
"I am also very lucky to have a dedicated and supportive choir who further contribute to the worship."
Mr Pyke said he has very much appreciated the community spirit at Bridge of Allan Parish Church and the friendships developed over the years.