Clyde Presbytery appoints its first Presbytery Clerk
Published on 16 November 2020
Rev Dr Peter McEnhill has been officially appointed by the newly-established Clyde Presbytery during a key milestone for the Kirk's ongoing Presbytery Plan.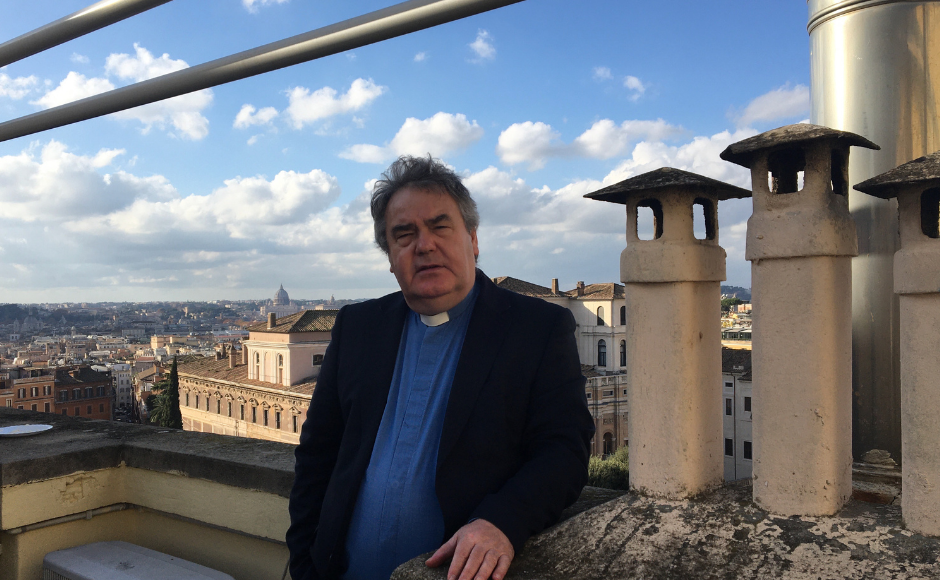 The creation of the new Clyde Presbytery, merging together two former presbyteries (Dumbarton and Greenock & Paisley), is part of a plan by the wider Church of Scotland to reshape the Church's structure and make it more suited to the needs of the 21st century.
Dr McEnhill is delighted to take up the inaugural role as Clyde Presbytery Clerk.
"Being a Glaswegian returning to Clyde is definitely a kind of welcome homecoming - though it was a wrench to leave Rome. But, just as you can never step in precisely the same river twice, so this is not a returning to what was there before," he said.
"Clyde is a new body, charged with a new missional purpose for enlivening the life of the Church within its bounds and I hope to play my part in that exciting prospect.
"The river at this point in its course is wide and deep and flowing, pulsating with energy and offering a rich habitat for an abundance of diverse life within its bounds.
"That might be an apt metaphor for what we hope the new Presbytery might be in terms of fostering and nurturing flourishing and diverse communities of faith who will hope to bring the living water of life that is Christ into their parishes."
Dr McEnhill was most recently the minister at St Andrew's Church of Scotland in Rome, and was previously the minister at Anderston Kelvingrove in Glasgow, Director of Studies in Systematic Theology at Westminster College in Cambridge, and minister at Kilmacolm Old Kirk. He was also the Clerk to the Presbytery of Greenock and Paisley from 2011-2019.
Rev Dr Alistair Shaw, who is acting as Presbytery Clerk in the interim period, welcomed the appointment of Dr McEnhill, who will begin in post in January 2021.
"The committee appointed by presbytery to find a new full-time clerk are happy to announce that they have selected Rev Dr Peter McEnhill to be our new Clerk.
"Peter brings to the clerk's role a sharp mind, a deep understanding of church practice and procedure and an ability to think strategically."
The new Clyde Presbytery Moderator
Rev Ian Johnson, who was baptised in Paisley, licensed by the Presbytery of Dumbarton, and ordained by the Presbytery of Greenock, seems the ideal candidate to receive the honour of being the first Moderator of the Clyde Presbytery.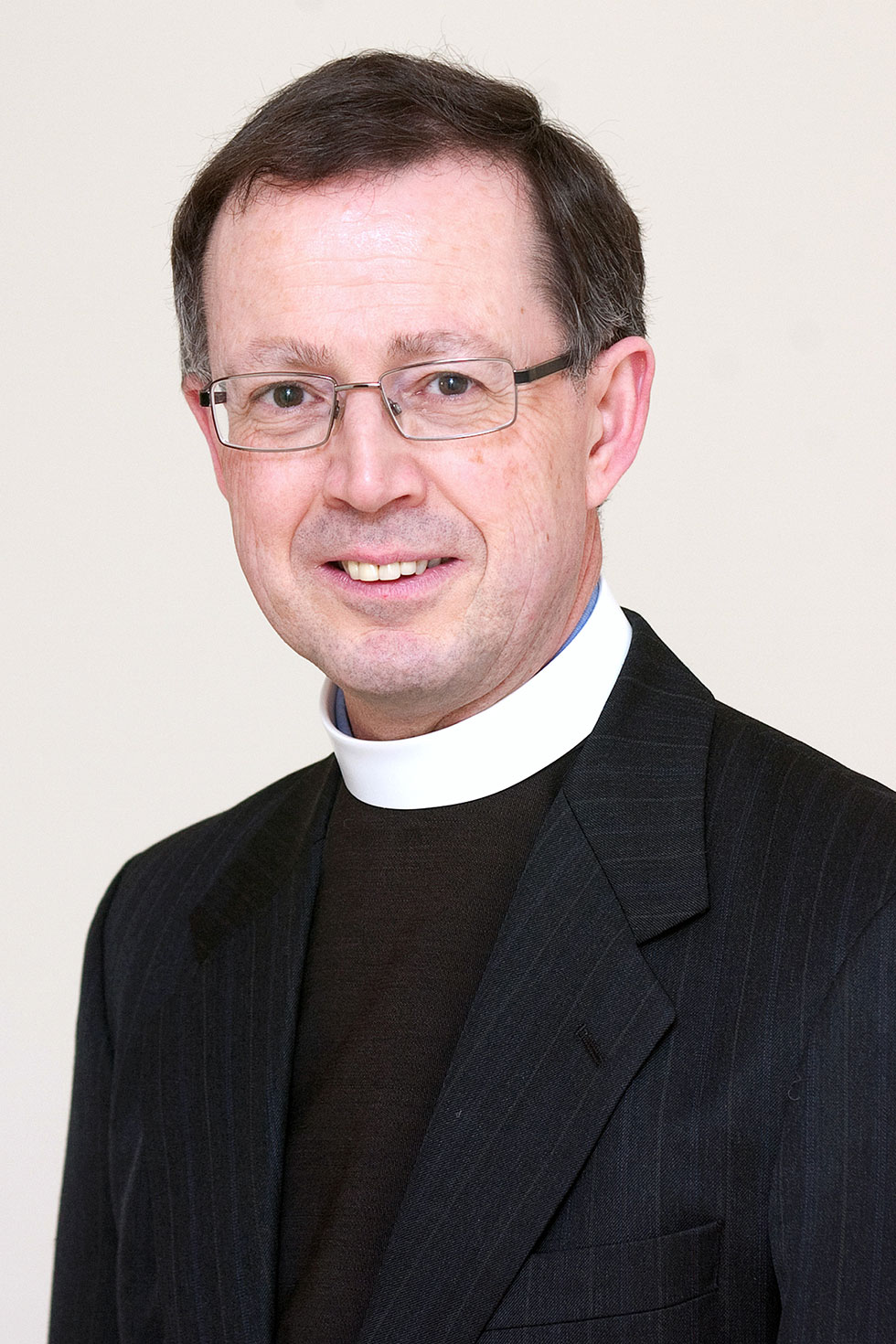 "Clyde Presbytery chose for this important role the Rev Ian Johnson who is minister of three congregations in Dumbarton – Riverside linked with St. Andrew's linked with West Kirk. This was a good choice, not only because Ian is a talented person, well-organised and diplomatic, but also because he has a foot on either side of the river, as it were," Dr Shaw said.
"Apart from being a minister now in Dumbarton, he was previously a minister in Greenock. He spent sixteen years across the river. This means that members of each of the former presbyteries can take ownership of Ian as one of their own."
Ian has been working alongside the wider Presbytery team to establish the new Clyde Presbytery during an enormously challenging year.
"Creating any new organisation involves challenges, particularly when the new arises out of a union of two existing ones. Doing this during the Covid-19 restrictions has been interesting: having the new technology is so useful, but there are times when face-to-face encounters would help to build new relationships more easily," Ian said.
"However, things like restrictions on numbers at services and in face-to-face meetings have enabled us to experiment with new ways of doing things, unencumbered by 'this is how we've aye done it'.
"This is not simply a union of two 'Old Presbyteries' to create a single 'Old Presbytery', but a union that will lead to a very different structure, with a different way of operating. That's quite a lot of change.
"Change is an inherent part of life, but we human beings can be very wary of it. It can be unsettling, we are losing the comfort of familiarity and experience, we don't understand how things will be in the future, we don't understand what our role will be in the future.
"Although Dumbarton and Greenock & Paisley were both old presbyteries, because they were made up of different groups of people and had different histories (going back several hundred years) their cultures and practices – though broadly similar – have slight nuances of difference.
"It is important to recognise the differences and then explore whether to accept one approach or the other, or create a new way of doing something.
"Alongside this there is the challenge of creating a 'new presbytery'. There are no real models to follow, and the full powers are not yet devolved to them. There are challenges in trying to develop the vision for a) the fully-functional new body, and b) its transitional phase – and then trying to share that with the wider Church community."
The two uniting presbyteries affirmed that the new Clyde Presbytery would adopt the goals of the new presbyteries set out by the General Assembly in 2019, but Ian acknowledged that "it will not happen overnight."
When asked what he would say to other presbyteries who are just beginning on their journey to unite during this time, Rev Ian Johnson said:
"Try to understand what you hope to obtain from the new structure; be open with colleagues on your vision, and take time to explore differences. Remember that the aim of making changes is to give more support to the local church.
"Be ready to work on differences on opinion, even if that means target dates slipping; and work hard on communicating with Presbytery members and local churches on what it is you are doing, and why, and what the benefits for them will be."
Clyde Presbytery held its Service of Union, bringing together the two presbyteries and its 66 charges, on 1 September at Renfrew North Church. The service was live-streamed and is available to re-watch via YouTube.
Presbytery reform progress
Commissioners decided during the 2019 General Assembly that the number of presbyteries should be reduced from 45 to around 12 as part of a three-year Radical Action Plan.
During the Commission of Assembly in May this year, proposals to create the three new Presbyteries of Fife, Aberdeen and Shetland, and Clyde were accepted by commissioners.
The Presbytery of Aberdeen and Shetland was officially formed on 1 June 2020, with Rev Dr John Ferguson taking on the role of their first Presbytery Clerk.
Meanwhile, the Presbytery of Fife (merging together Dunfermline, Kirkcaldy and St Andrews) is scheduled to unite on 1 January 2021. Rev Dr David Coulter has already been appointed as their first Clerk.
You can keep up to date with the Church reform timeline on our website.