Moderator invites contributions to end of year art installation
Published on 26 November 2020
During December, Rt Rev Dr Martin Fair, Moderator of the General Assembly of the Church of Scotland, will be inviting people to send a sprig of rosemary, to represent their own personal experience of 2020. These sprigs will then be incorporated into a giant rosemary wreath, a symbol of the nation's lament for a sorrow-filled year, so that we can all look forward to happier times.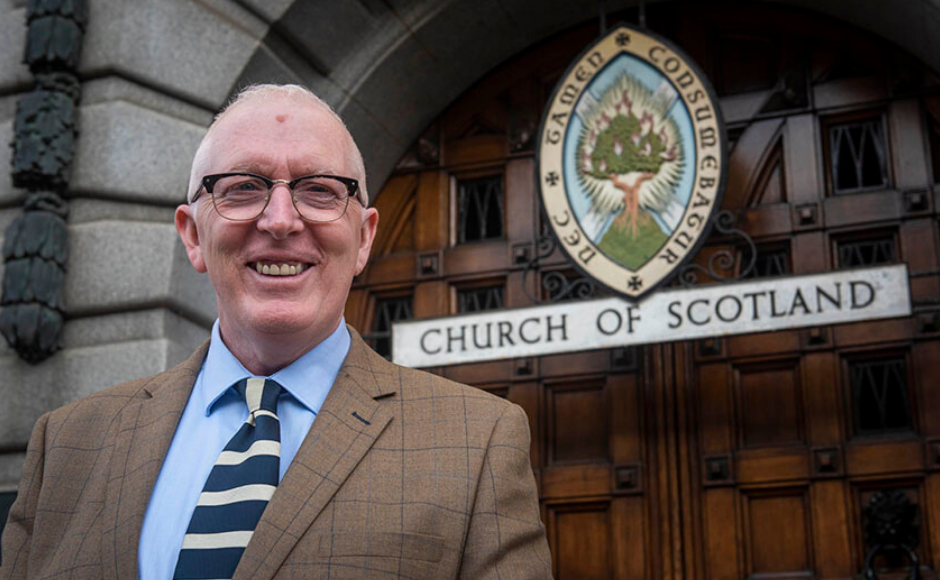 The art installation, called 'Scented Lament', which will be 5ft 9inches (the average height of a Scot) in diameter, will be created by Rev Peter Gardner and Heidi Gardner.
A television programme on the installation will also be broadcast on BBC Scotland. Rt Rev Dr Martin Fair, Moderator of the General Assembly of the Church of Scotland, will be presenting 'Resolutions' on New Year's Day, telling the story of the work of the 'Scented Lament' installation.
"Peter and Heidi have come up with what I believe to be a wonderful idea – a way for us all to participate in a collective acknowledgment of the losses and sadness that we've experienced through this most difficult of years," Dr Fair said.
"This much I'm sure of: we've all got something to speak of by way of loss, whether that be the death of a loved one or the cancellation of a special event, or the lack of opportunity to be with loved ones – and there's no loss too great or small that can't be given expression through Scented Lament.
"My hope is that people from across the nation will join me in contributing a sprig of rosemary – younger people, older people and people from within and from beyond the Church.
"Of course, as we move into 2021 we're all hopeful that life is going to get better and the challenges easier but it's absolutely right that we don't move on without properly acknowledging what, together, we've been through.
"Scented Lament is that opportunity."
A visual expression of our souls' unspoken laments
Rev Peter Gardner is the Kirk's pioneer minister to the visual arts communities of Glasgow and works in collaboration with his wife Heidi, as installation artists Gardner & Gardner.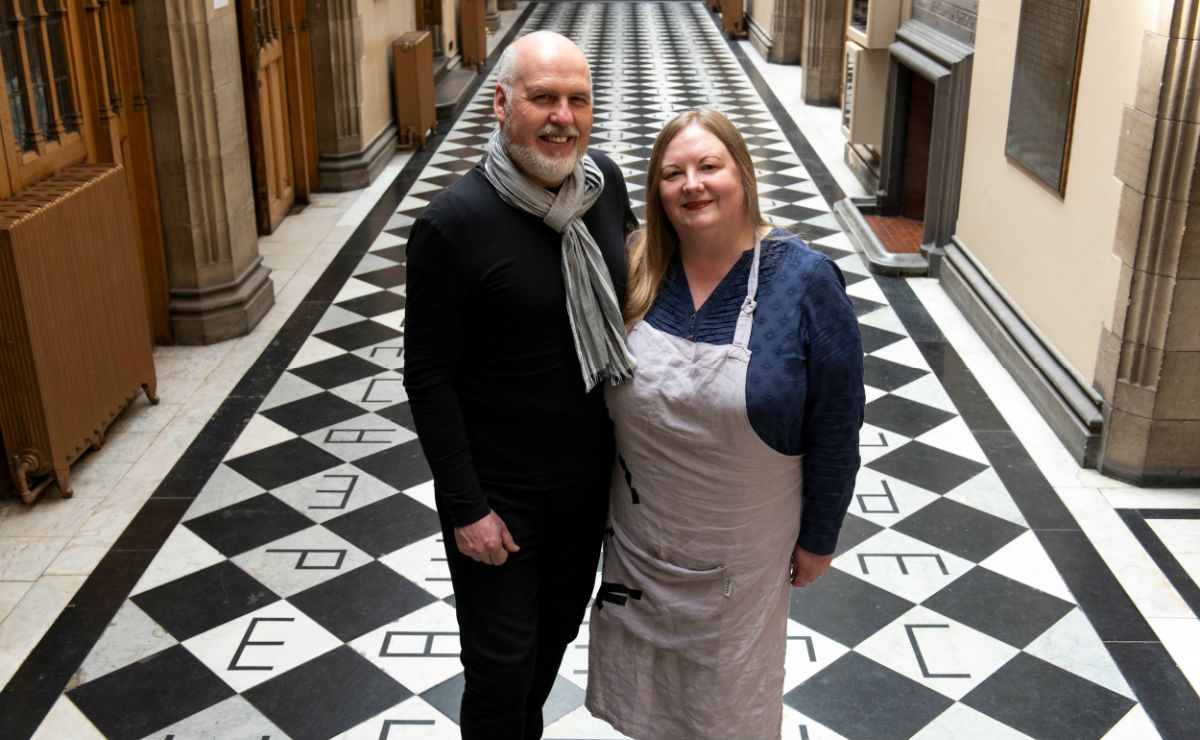 "In August, the idea came to us to create an installation which would help us all reflect on what we have gone through this year," Peter said.
"For all of us, 2020 will be ingrained in our minds as the year of the Covid-19 pandemic and the resulting struggles of the lockdown months. We plan to create a temporary installation called 'Scented Lament' that will be made using the aromatic herb rosemary, traditionally associated with remembering and invite folk in parishes throughout Scotland to send us lengths of rosemary (approximately 15-20cm), either cut from their garden or bought for cooking. We will attach all the rosemary to a 180cm diameter plywood ring, creating a rosemary wreath.
"We see the cutting, the posting and the bringing together of the rosemary as acts of remembering pandemic griefs and losses and naming them in God's presence.
"Made for the turn of the year, this installation will symbolise our coming together as a heartsore community. It is intended as a collective minding, a visual expression of our souls' unspoken laments. It will allow us to look back over the year when Covid-19 changed everything, inviting us to call to mind the sorrow of lives lost, sacrifices made and so many expectations dashed.
"It will be temporarily exhibited in a number of sites in Glasgow, where 'Scented Lament' will surprise with the unexpected fragrance of rosemary.
"With quietness and stillness, it will offer a public declaration of collected, personal griefs and losses, while looking ahead to a time when lament will turn to shalom…"
Send us your sprig of rosemary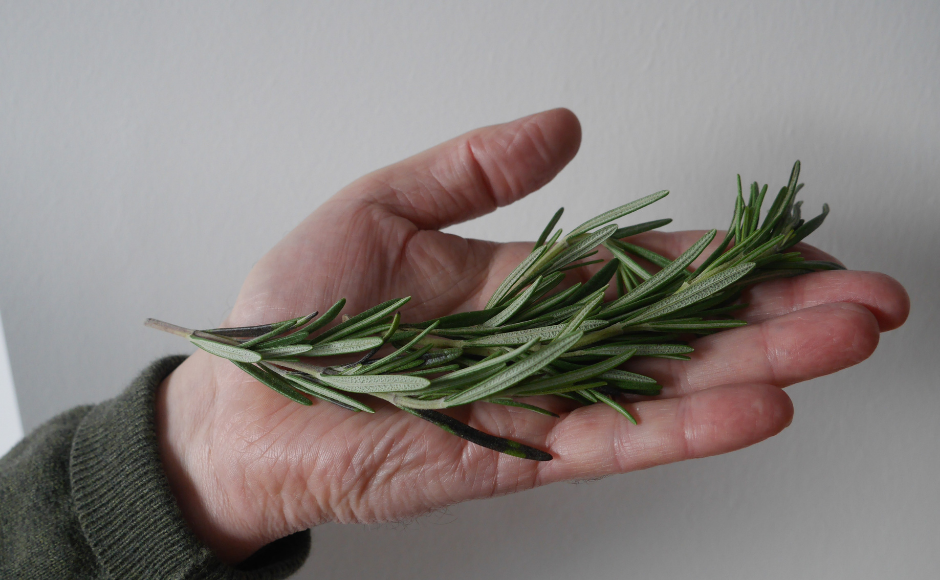 We would ask that the cut sprig of rosemary is sealed inside a sandwich bag, then placed in an envelope and posted to:
Gardner & Gardner
Studio 118
The Briggait
141 Bridgegate
Glasgow
G1 5HZ
The rosemary should be posted around Thursday 10 December, so that it will arrive at the Gardner & Gardner studio between Monday 14 December and Friday 18 December, as fresh as possible.