Kirk backs 16 Days of Activism Against Gender-Based Violence
Published on 25 November 2020
To mark the start of the 16 Days of Activism Against Gender-Based Violence (running from 25 November until 10 December, Human Rights Day), Mirella Yandoli, a member of the Kirk's Violence Against Women Task Group, highlights its particular importance during the pandemic.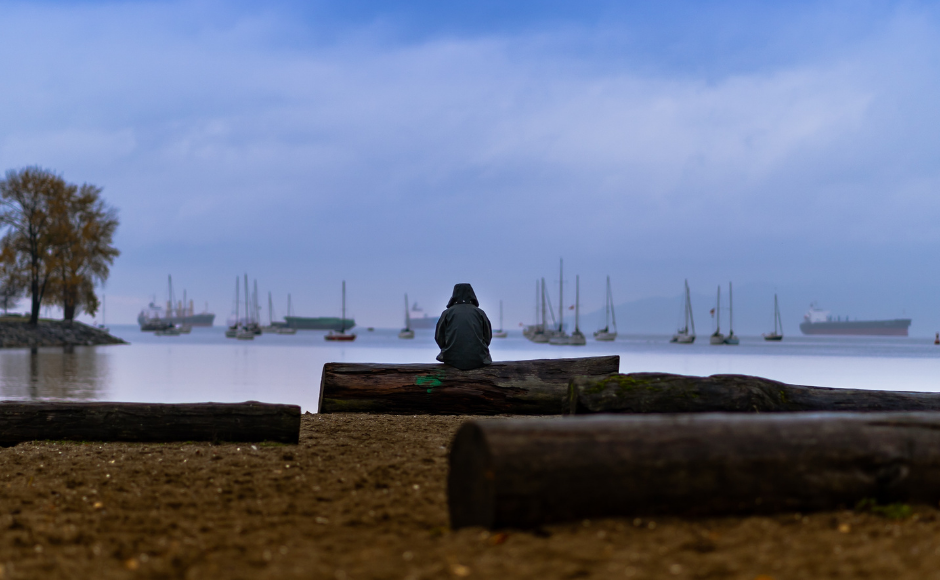 According to the UN, 2020 has seen two pandemics:
"Emerging evidence shows that since the outbreak of COVID-19, reports of violence against women have increased in countries where 'stay at home' measures are in place to curb the spread of the virus. Confined living conditions and tensions generated by significant security, health and money worries are exacerbating experiences of violence that already constituted a serious gendered social and public health problem." - Source: UN Women Publications
Refuge, the largest of the UK charities who provide frontline services for violence against women, reported a rise of 700% in demand to its national helpline.
The pandemic hasn't created new perpetrators necessarily, but rather has provided them with new opportunities. Opportunity comes in the form of using the pandemic to exert power and control on their partners or ex partners. Isolation was already a tool used in intimate partner violence and lockdown has thus exacerbated it. No one at church, work or in social circles can check in or notice that something is wrong. Perpetrators are emboldened into manipulating those they abuse by convincing them that services and shelters will have closed. Abusers can limit their access to the internet and communication which, during a pandemic, become an even more important lifeline.
Even during times of stability, violence against women remains highly prevalent in the UK.
An estimated 4.6m women (28% of the adult population) have experienced domestic abuse at some point since the age of 16.
Shedding a light on a shadow pandemic
As with many forms of inequality, this pandemic has shone a harsh spotlight on existing gender inequality. There has been a disproportionate effect on women's employment and future job prospects. Research has shown that mothers were 47% more likely to have lost their jobs or quit during the government's lockdown. Women are also disproportionately represented in the sectors worst hit bit the pandemic: retail and hospitality.
The direct connection between gender inequality and gender-based violence have been proven by research, studies, statistics, and more. By challenging the cultural and societal factors that permit and excuse this form of violence is like cutting the fuel to the fire off from the source. By addressing the power imbalance, we directly address the conditions that are needed for violence to occur.
"It enables us to see and name the problem, to direct our thinking and to inform a vision for transformation…" - Scottish Government
This year the 16 Days of Activism will give us the chance to highlight these issues and take advantage of the one good aspect of this lockdown; we can engage from anywhere in the world. The universality of the pandemic and what it can teach us about the pre-existing wounds in our society will also encourage us all to increase the volume in our demand for justice, compassion and the chance for all to 'live life in all its fullness'. New voices are being added to this demand every day and the Church should be at the forefront in modelling and leading the change we want to see in the world.
'Integrity', the Church's Violence Against Women Task Group, supports the Church to tackle violence against women, girls and children and to develop resources and tools for local churches, congregations and communities. This year we will be joining the national and international engagement with the 16 Days of Activism on social media and through collaborating in workshops and events. We will also be highlighting our forthcoming workshops for local congregations, so that we can equip our communities with the tools and the knowledge to prevent and respond to the issue of violence against women and girls.
Follow us on Twitter at @Kirk_Integrity to find out more about events and information on this topic as well as #16DaysOfActivism and #EndVAW
If you would like to speak to someone about your own experiences or you are concerned about someone you know, please contact:
To find more information about Integrity, violence against women and resources for churches, please see our web pages or email integrity@churchofscotland.org.uk.