New minister for Port Glasgow church
Published on 20 March 2020
A former supermarket manager has been ordained as the Church of Scotland's newest minister.
Rev William Boyle was inducted into Port Glasgow New Parish Church in Inverclyde on Wednesday night in front of a small group of family, friends and colleagues due to Coronavirus related restrictions.
The 35-year-old, who was brought up in St Margaret's Parish Church in Greenock, said he was too shy and lacked confidence to train for the ministry when he was younger.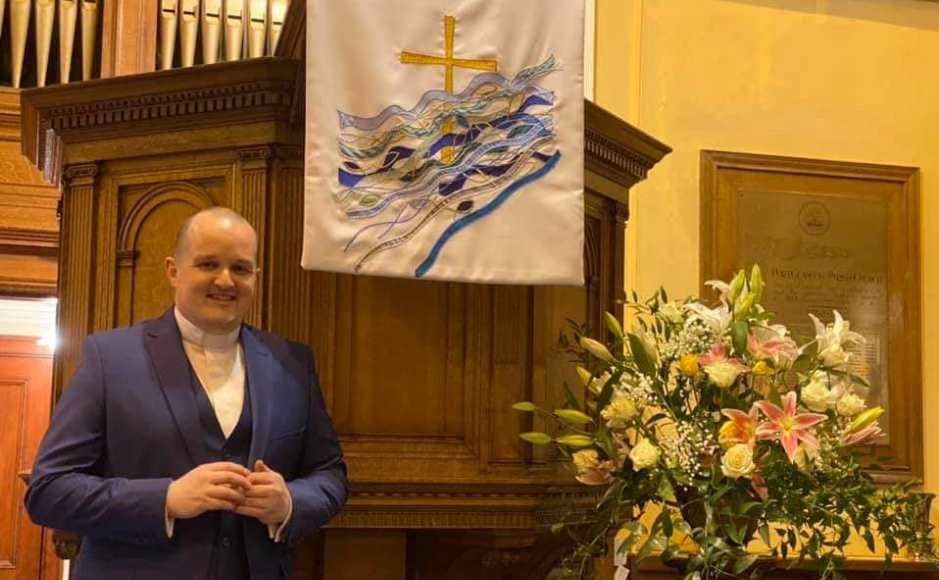 Mr Boyle said: "It was while working at Tesco I was asked the question again and something clicked in to place and I decided not to ignore this calling any longer.
"My Tesco career ended in Port Glasgow and my ministry training began in Port Glasgow.
"I was convinced without any doubt that God wanted me to come here and I am so glad I have because the people are genuinely some of the nicest people you will ever meet."
Be kind towards others
Port Glasgow New Parish Church is a union which took place at the end of last year between St Martin's and St Andrew's churches.
Mr Boyle said he hoped to work with his congregation on mental issues and supporting people living with dementia in the future.
"We are living in strange times at the moment and we really need to remember others," he added.
"Remember to be kind towards others, love one another, care for one another and serve one another.
"The Lord our God will be with us wherever we go."