Religion and science compatible says the Pope's astronomer
Published on 23 July 2020
A renowned physicist known as the Pope's astronomer has said that science comes out of "religious experience".
Brother Guy Consolmagno said it is "no coincidence" that discoveries have been made by Christians, Jews and Muslims who have studied the word of God.
The director of the Vatican Observatory discusses the compatibility between science and religion in the latest episode of the "It's a Fair Question" series with the Moderator of the General Assembly, Rt Rev Dr Martin Fair.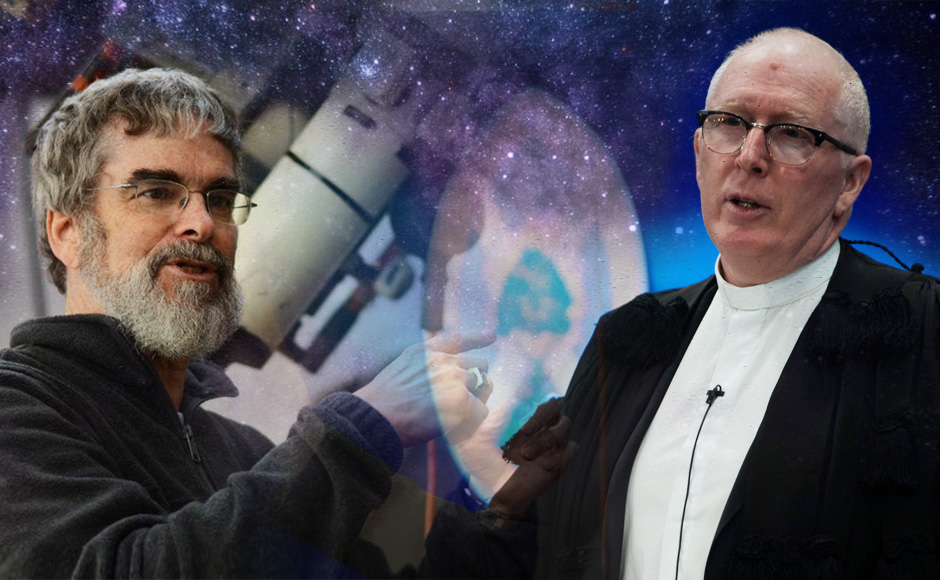 Mr Consolmagno, an American research astronomer, worked at Harvard University and Massachusetts Institute of Technology in the USA before joining the Jesuit religious order.
He said religion gives him the reason to practice science and the joy of doing so is the "evidence of the presence of God".
The physicist, who is based in Tucson in Arizona, said it was Catholic priest, Georges Lemaître, who first proposed what is known as the Big Bang theory of the origin of the universe.
"The world is not chaotic but made in orderly fashion, as orderly as night follows day as follows night," said the Jesuit brother.
"The God of Scripture, the one who was there at the beginning, is a God who is outside of space and time, what we call transcendent - supernatural.
"God maintains the existence of the universe , a universe which operates under laws that God created.
"It is not coincidence that science is developed out of peoples who have the Book - the Jews, the Christians and the Muslims.
"Only in the Book do you find a universe where God invites you to study how the universe works."e
Important issues of our time
This year marks the 50th anniversary of the establishment of the Church's Society, Religion and Technology ( SRT ) project.
Known originally as 'the Advisory Group, it aims to help the Kirk to engage with ethical issues in science and technology, and to bring a Christian perspective to discussions which are often controversial.
The SRT project has advanced alongside the rise of the Internet, the increasing concerns surrounding climate change, and the birth of Dolly the Sheep.
Reports on topics as varied as genetic engineering, end of life issues, surveillance, and energy and fuel poverty have helped the Church form policies regarding many of the most important issues of our time.
Kirk ministers are members of the Grasping the Nettle movement which was formed to promote dialogue within the church and society at large about belief in God, especially in relation to science.