There is No Place like "Gnome" for charity fundraiser Alan
Published on 29 April 2020
A Kirk elder is raising money for a bereavement charity by walking at least 40 miles around his garden dressed as a gnome.
Alan Harper, who is affectionately known as "Gnomey", is making good use of his time during the Covid-19 lockdown by keeping fit and backing Richmond's Hope, which has supported thousands of children and young people who have suffered the loss of a parent.
The 76-year-old of Crook of Devon in Kinross-shire said the "terrific" charity, co-founded by a Kirk minister, was close to his family's heart and would likely be needed more than ever due to the pandemic which has claimed nearly 1,300 lives in Scotland so far.
Mr Harper, an elder at Fossoway St Serf's and Devonside Church, said: "I am on the shielded list because I have a mild form of Chronic Obstructive Pulmonary Disease and currently in total lockdown, confined to my house and garden.
"I am not allowed to go out for a walk so I am walking around my garden 20 times each day for at least 20 days.
"Twenty times round the garden is just over two miles or 113,700 steps over 20 days and I am now into my eighth day.
"So far I have raised more than £1,500 which is very humbling and people have said they will double their donation if I dress up as a gnome and they see a picture of me."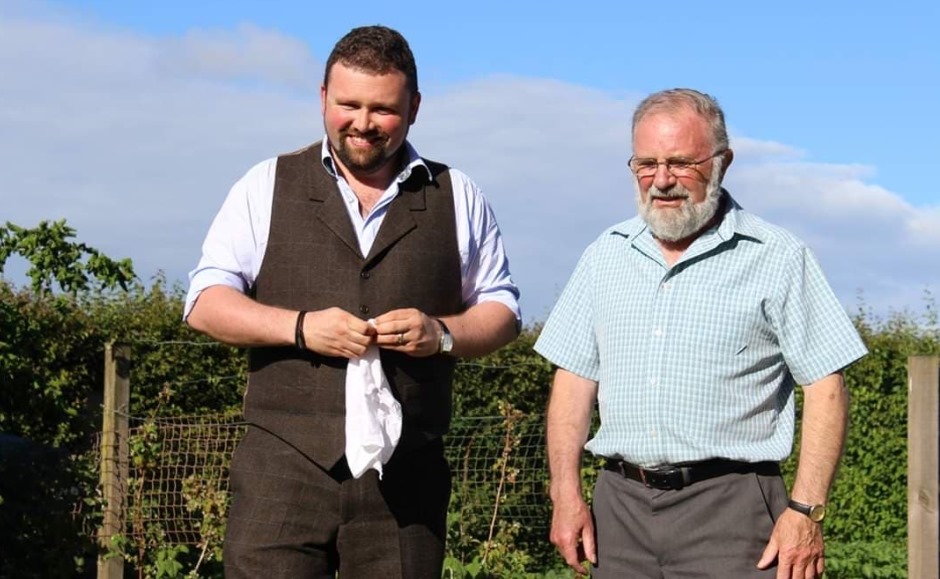 Mr Harper said his Church of Scotland minister son, Rev Dan Harper, and his friends nicknamed him the Gnome many years ago on account of how he looked one day when he was cleaning out his garden pond.
His granddaughter Zoe, the minister's daughter, affectionately calls him Gnomey.
Mr Harper, who has launched an online Just Giving page, said: "I decided to fundraise for Richmond's Hope because of the increased need to support bereaved children during and after the Covid-19 pandemic.
"Many people have and will suffer the loss of parents, grandparents, siblings, near relatives and friends."
Pandemic
Mr Harper is a retired accountant and used to do the end of year accounts for Richmond's Hope – a charity that his daughter-in-law, Kirsty, used to work for.
"I got to know the staff and the work they do is terrific," he said.
"A family friend died recently and left behind his wife and six year old daughter who is supported by Richmond's Hope so we just feel as a family that it is a charity that is very close to home.
"A lot of people are going to need counselling because they won't have been able to have been with their loved ones when they have died and they won't be able to go to funerals.
"It is going to be a very difficult time so that is why I want to do what I can to help support the fantastic people at Richmond's Hope who help and support so many others."
Grief counselling
Mr Harper has been an elder at Fossoway St Serf's and Devonside Church for 35 years and his wife Janet is the session clerk.
He said his daily walk was not overly taxing and he would likely keep going with the challenge for the duration of the lockdown.
Richmond's Hope was co-founded by Rev Liz Henderson, minister of Richmond Craigmillar Church in the Niddrie area of Edinburgh, in 2003.
The charity was the first of its kind in Scotland specialising in children's grief and now has three centres in Edinburgh and one in Glasgow.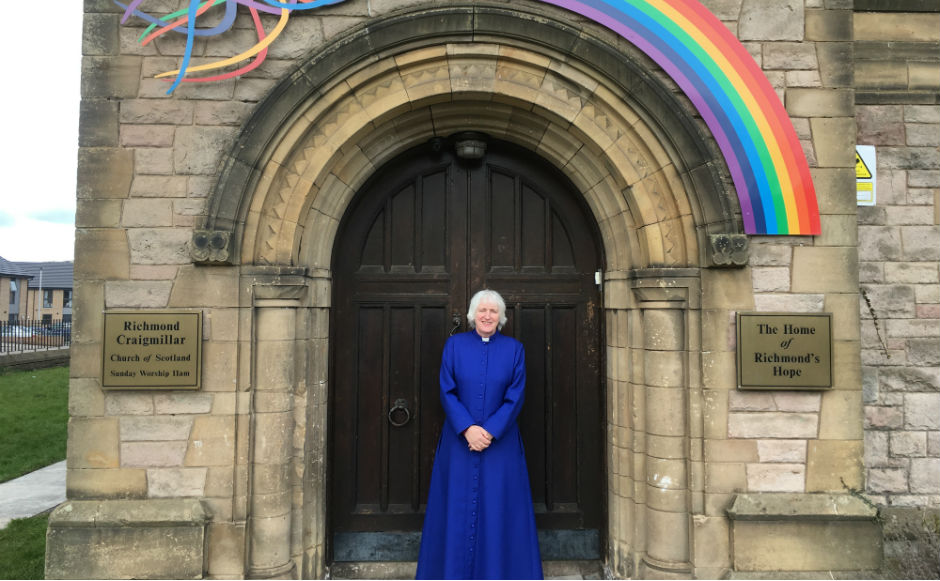 Ms Henderson said: "I am delighted that Alan is doing this for Richmond's Hope.
"There is a long standing connection with the family and we are really appreciative of his ongoing support.
"This is recognition of the grief that children may end up experiencing because of Covid-19."
Ms Henderson, a Chaplain-in-Ordinary to Her Majesty the Queen, was made an OBE in the 2020 New Year Honours list.