Moderator sends letter of condolence to HM The Queen
Published on 12 April 2021
Rt Rev Dr Martin Fair, Moderator of the General Assembly of the Church of Scotland, has sent a letter of condolence to HM The Queen on the death of HRH Prince Philip Duke of Edinburgh.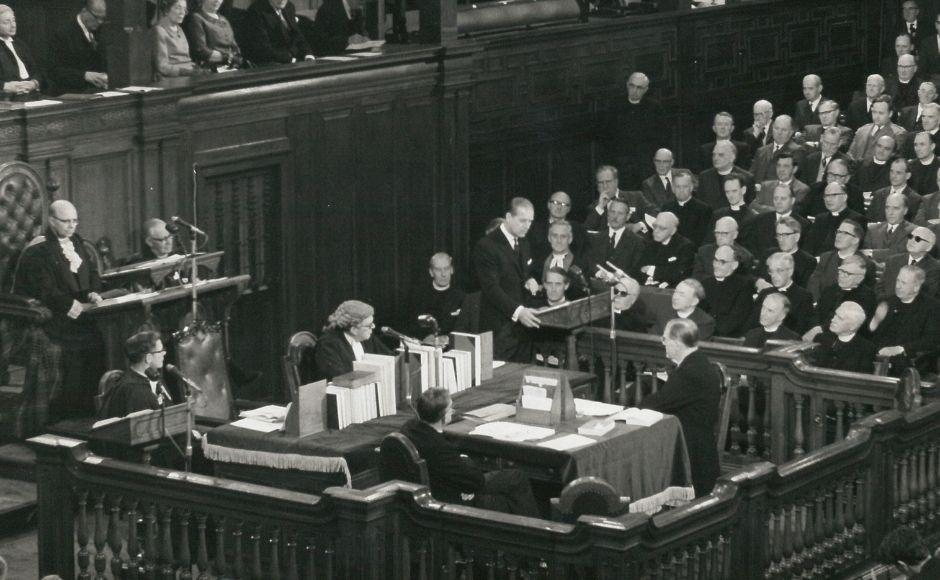 Letter of condolence
Your Majesty,
I was deeply saddened to learn of the death of His Royal Highness Prince Philip, the Duke of Edinburgh, and join with the nation in mourning his loss. I write to express my deepest sympathy to Your Majesty and the members of the Royal family.
On behalf of the General Assembly, the whole Church gives thanks for His Royal Highness' dedicated service to the nation, and commitment to making a difference via so many charitable causes. His Royal Highness' constant support to Your Majesty throughout seven decades of marriage has been a true inspiration.
I pray that the faith to which Your Majesty gives such excellent witness may offer comfort in this time of bereavement.
I have the honour to be Madam,
Your Majesty's most humble and obedient servant,
Rt Rev Dr W Martin Fair
Moderator
General Assembly of the Church of Scotland