Ullapool Christmas Tree Festival a "magical display of joy"
Published on 9 December 2021
A "magical" display of Christmas Trees and 100 nativity scenes are on show at a Highland church.
The theme of the community festival at Lochbroom Ullapool Parish Church is "A Christmas Carol, Song, Film or Book".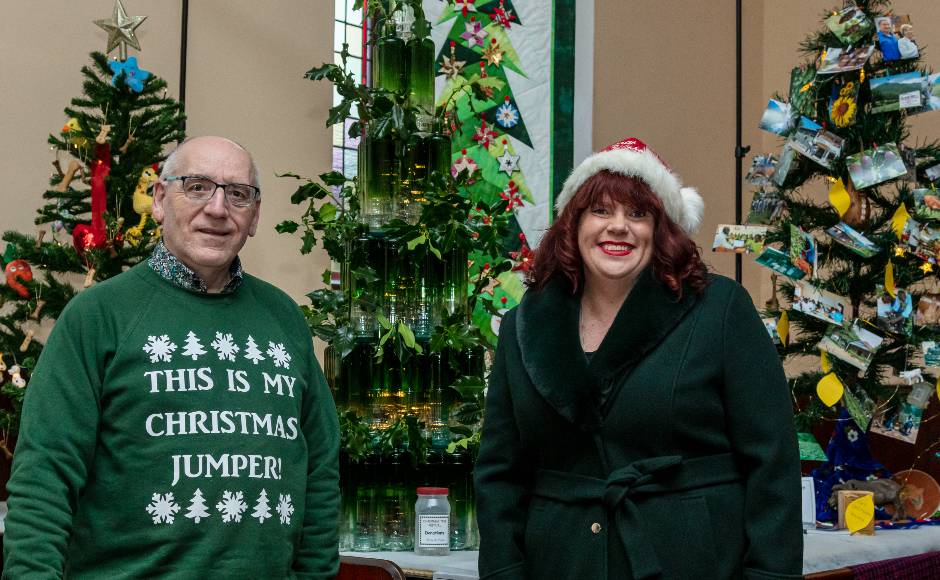 Minister, Rev Heidi Hercus, said the creativity of all the entries showcases an "outstandingly beautiful display of imagination".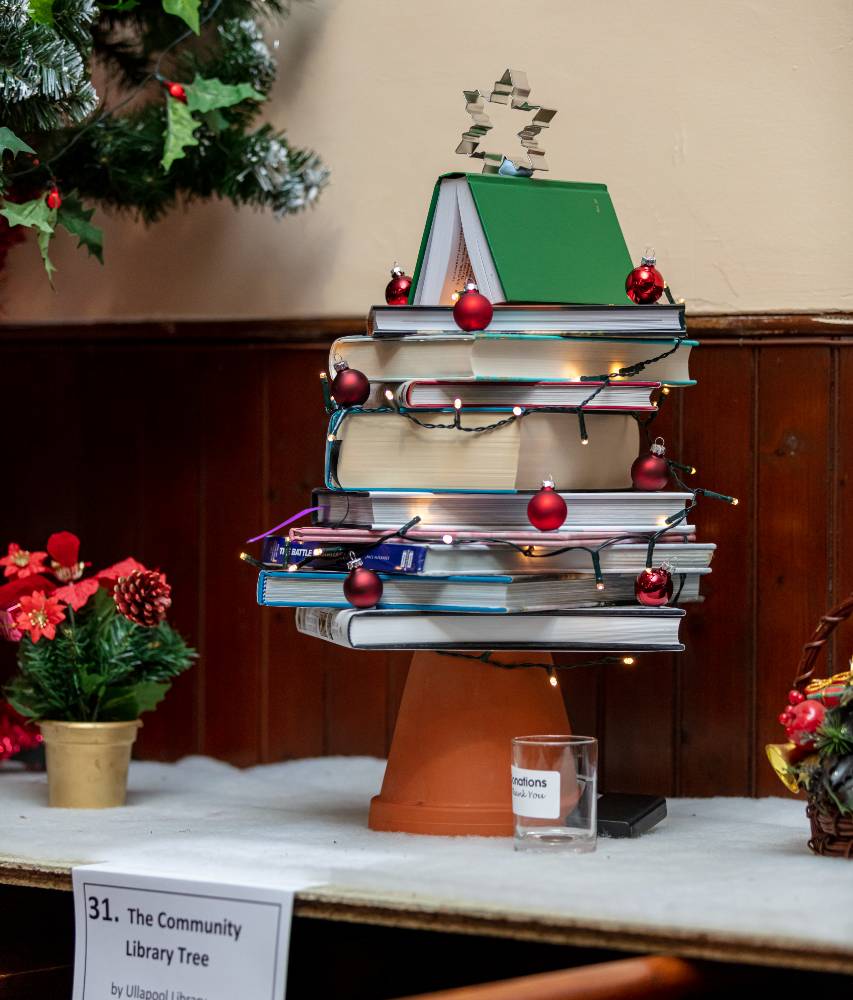 The nativity sets – scenes of Jesus's birth - belong to a former lay preacher with links to Ullapool who was gifted them by missionaries from around the world.
There are more than 40 trees on display including one fashioned out of books entered by the Community Library and another bearing 100 love hearts – each one dedicated to the memory of a loved one who has passed away.
Nadine Ross's entry is the Little Match Girl - a character from a fairy tale by Danish poet and author Hans Christian Andersen - which she made out of old bedding, holly and ribbons.
Ms Hercus said: "I am so unbelievably proud of this festival and what joy fills my heart just to be in the Kirk surrounded by such a creative display of talent from the village.
"It brings hundreds of people into the church who haven't been in for quite some time or ever and all who have attended have really been awed and amazed.
"In having over 100 Nativity scenes from around the world, it allows us to remember and reflect all over again but afresh and anew the wonderful story of Christ's birth.
"There's something truly special happening in our wee Kirk right now, my cup runneth over."
The festival started on the 3rd of December and runs until Sunday. Entry is free.
Organiser, Mike Newman said: "Everyone is a winner in this non-competitive community event.
"What we aim to achieve is a magical display full of joy and creativity which both participants and visitors can enjoy - immersing themselves in an all-round experience of light and colour".
The festival was first held at the church in December 2019 and was cancelled last year due to the COVID-19 pandemic lockdown.