Ritual and Remembrance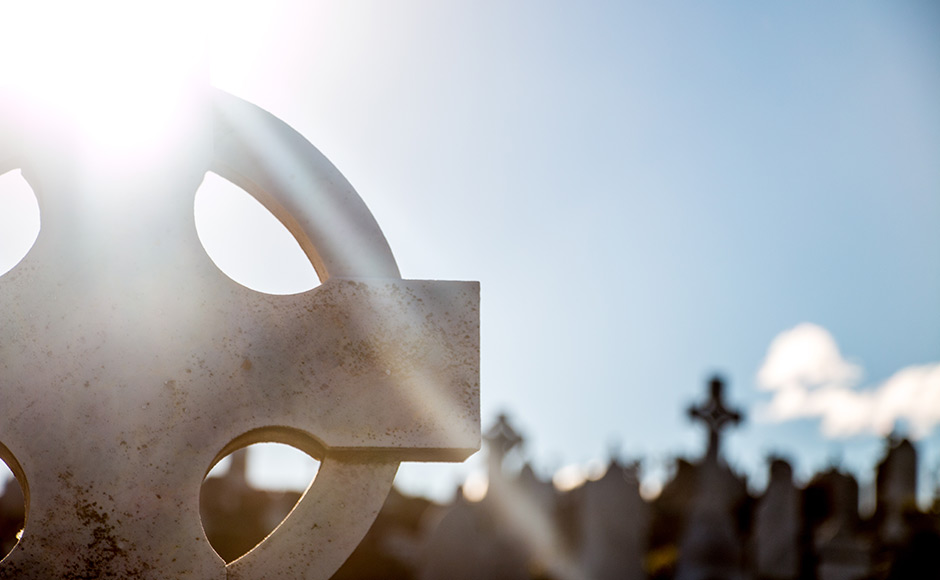 These resources have been developed by the Priority Areas Team to help those responsible for funerals, memorials and remembrance services, and to encourage them to revive old rituals as well as trying new, authentic, and meaningful rituals that help people, families and communities heal from loss and grief.
They cover the following areas:
Coping with death
It is not unusual for a minister within a priority area to regularly have two or three funerals in a week, or even more on occasion. Yet many who conduct funerals say it is not the number of funerals they take, but the circumstances that sometimes surround the death that can be the hardest to cope with.
People living in Scotland's poorest communities bear disproportionately many of society's problems. There are higher numbers of young deaths, deaths from murder, suicide, alcohol and drugs, and often people die at a younger age from diseases for which there are preventative measures.
While people often show remarkable resilience in overcoming suffering, the death of a close family member, particularly a young person, can put additional stress on an already volatile situation. When tragedy strikes, finding ways to help the family and community heal can be demanding, emotional and stressful work.
It is often the church to which the family and community turn for a unique blessing and comfort, and those responsible for funerals are trusted to manifest the faith of the church and to incorporate the blessing and concern of the whole community in what he or she says and does.
It can be an awesome and taxing responsibility, and it is with this in mind that the Priority Areas Committee conceived and developed these resources.
Using these resources
Services can reflect both the traditional end-of-life works of comfort and hope and also include spontaneous language and practises that arise from the fibre of the community, reflecting the faith of people seeking to express their grief in different ways.
We hope this resource will continue to grow and that those responsible for funerals will consider making contributions to it. Sharing with others our own personal journey with families and communities during some of the most difficult of times can be a comfort to colleagues, and sharing things you have tried to do at services or when creating a memorial can be a resource and an inspiration to others when faced with some of the most difficult tasks of ministry.
Whilst much of the work done to date has been developed through engagement in our poorest neighbourhoods we know that similar problems are experienced elsewhere and our hope is that these pages will be an encouragement and resource to many others also.
Ritual and remembrance committee
Rev. Catherine Beattie
Rev. Roddy Hamilton
Rev. Audrey Jamieson
Rev. Christopher Rowe
Gayle Irvin
Noel Mathias
Kathryn Watts