Dundee church teaches cooking on a budget with 'wonder box' workshops
Published on 1 March 2019
Lochee Parish Church in Dundee is piloting innovative 'wonder box' workshops to help people cut their food costs and improve their cooking skills. Local community members chose the wonder box project to receive grant funding through the Kirk-backed participatory budgeting (PB) initiative.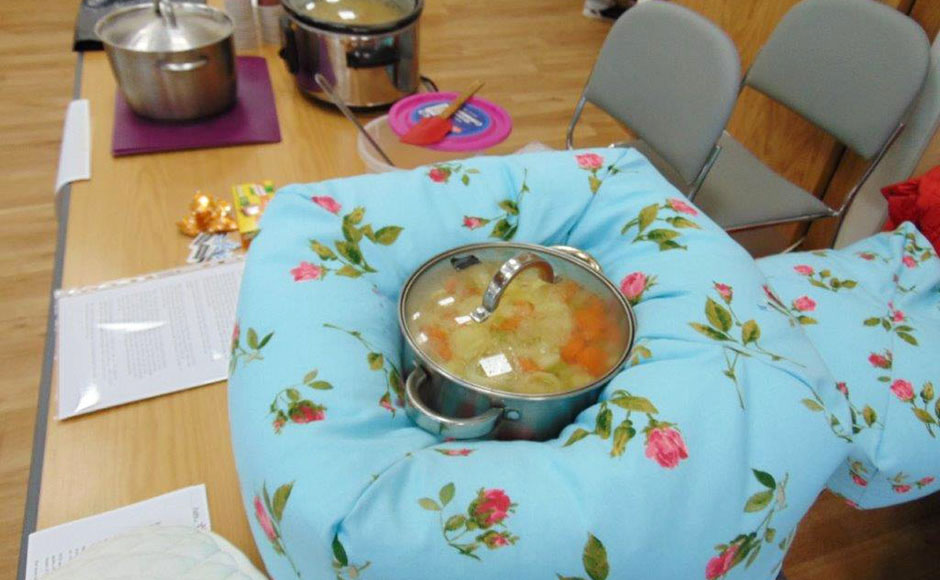 What is a wonder box?
Wonder boxes are essentially slow cookers which take the form of an insulated box made with off-cuts of polystyrene.
Food is firstly brought to the boil in a pot on a hob, then the pot is placed in the base of the wonder box with the lid on top.
After this, the wonder box will then cook your food and keep your food warm for you – it's designed as a safe way to help people save money on their gas and electricity bills.
Improving cooking as well as money-saving skills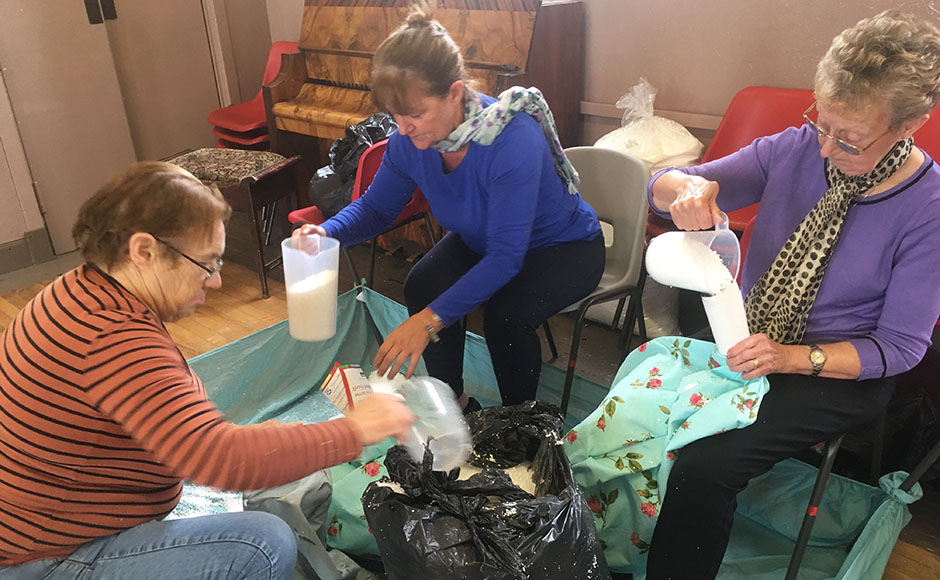 The first series of workshops, held this year in Lochee Parish Church's hall, have enabled people in the local community to come together to learn how to make their own boxes.
Muriel Black, the community café co-ordinator at Lochee Parish Church, said:
"Our community café successfully secured funding last year at the participatory budgeting event held at Dundee West Church and since then we have completed two of our three planned wonder box workshops.
"We first heard of the idea of making wonder boxes from the Faith in Community team who discovered it happening in some of the poorest areas of Glasgow.
"Our community café was asked to host a pilot scheme supported by members of Faith in Community Dundee who sourced funding, supplied equipment and helped to advertise the workshops. The classes were run alongside the Tuesday opening of the café.
"Each week, four or five people have taken part, which brought in new folk to the café. They were then keen to be part of the cooking classes using budget one-pot recipes suitable for use in their wonder boxes.
"The workshops were initially delivered by one person whose role was funded through the Faith in Community team, but since then two people have volunteered to run the sessions, which has allowed more one-to-one working with those taking part.
"Participants praised the support given and looked forward to putting their wonder boxes into practice at home, helping to cut fuel costs.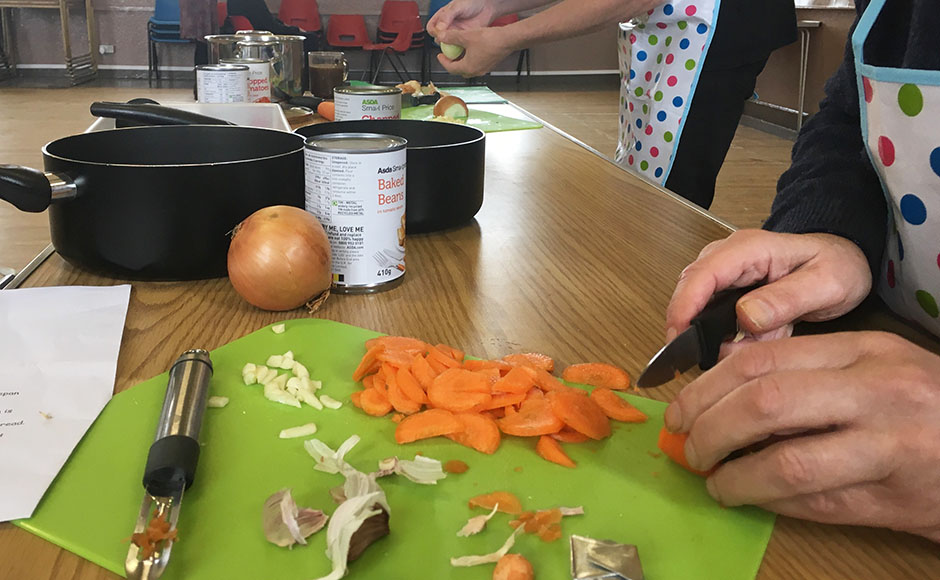 "During the cooking workshops after the wonder boxes have been made, a one pot recipe is prepared and cooked in a completed wonder box to reinforce the usage and to entice people to take part in the next series of cooking classes.
"These are run separately from the wonder box workshops and allow participants to learn new skills of food preparation, following recipes, food hygiene and having a completed dish to taste.
"At the end, all the recipes are supplied along with a goody bag of cupboard staples to help participants to cook at home.
"We will deliver the final cooking class over the next five weeks followed by one more wonder box workshop."
Productive partnerships between churches
The wonder box workshops were piloted as a result of PB funding won at last year's community funding event at Dundee West Church.
Around £8,000 was split between the winners including Lochee Parish Church, Mainstreet Young People's Group and the Parish Nursing Recovery Map, which was highlighted last year.
Praising the role that PB funding has in supporting local community initiatives, Chloe Clemmons, parliamentary officer for the Kirk's Church and Society Council, said:
"It is fantastic for Churches to be able to invite people to come together at a participatory budgeting event and make real decisions about funding activities in their area.
"Churches which hosted events in previous years have found the process helped them to increase their connections in the local community and support some brilliant local projects like wonder box workshops."
Clare Flenley, the Church of Scotland's new participatory budgeting development worker, said:
"This year the Church of Scotland is working with nine churches in Dundee, Moray and Alloa, with funding support from the Scottish Government.
"There are lots of productive partnerships going on. Three Dundee churches are working together to produce one big PB project on the theme of loneliness and isolation, and two churchesare working on PB in Alloa.
"In Moray, congregations are sharing their ideas to produce three local PB events in Elgin, Lhanbryde and Rothes.
"By the end of May, local people will have decided how £30,000 can be best spent on local initiatives to make life better in their communities."
What is participatory budgeting?
Apply for the next round of participatory budgeting funding in Dundee
The next round of funding will be awarded at Dundee's PB event being held on Tuesday 30 April between 1pm-3:30pm at Coldside Parish Church.
To be eligible for the award, your group must be based in Dundee with an idea which tackles loneliness and/or social isolation in your local community.
If your pitch is successful at the PB event, your group will be awarded between £500-£2,000 towards putting their idea into action.
To apply, please read the information sheet and fill in the form and send across your responses to the Dundee PB team by Friday 12 April.
If your idea meets the criteria, you will be invited to make your pitch at the PB event at Coldside Parish Church.
The Kirk held eight Participatory Budgeting events across Scotland last year, distributing a total of £35,000 to a variety of local community organisations.
A third round of participatory budgeting began just before Christmas, with three areas (Clackmannanshire, Moray and Dundee) and around two to three congregations in each area taking part.