Get involved
These resources are designed to help congregations raise awareness about HIV and raise funds for HIV initiatives in Scotland and beyond.
All Tied Up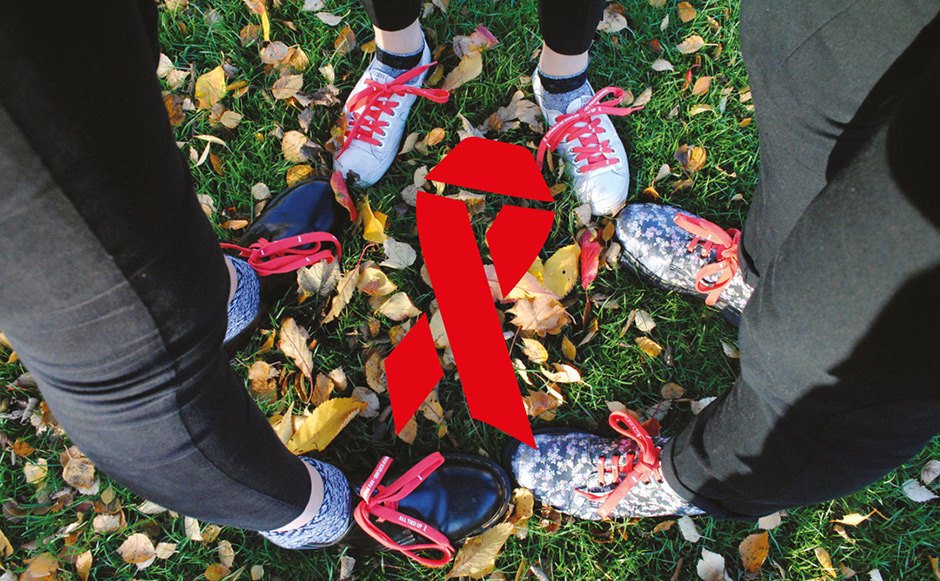 We are delighted to present All Tied Up - our new fundraising initiative for The Church of Scotland HIV Programme. While these resources are free and we hope you enjoy using them, donations towards the HIV Programme are very much appreciated.
World AIDS Day
World AIDS Day is held on 1st December each year. This is a time when we remember people who have died from AIDS related illnesses and people who are living with HIV; a time to give thanks for the progress that has been made and to reflect on what still needs to be done.
It is an opportunity for people around the world to unite to eradicate AIDS and show support for people living with HIV. It is a time to commit anew to ensuring that no one is left behind.
Souper Sunday
Souper Sunday is a special act of worship led by elders (any Sunday of the year) to raise awareness of the many issues around HIV, as well as to raise money for HIV initiatives around the world. The worship is followed by a simple lunch of soup and bread.
Souper Sunday 2019:
The following items are available from the Church's HIV programme: soup recipe cards; Gift Aid envelopes; background information about HIV statistics, and the HIV Programme; and red ribbons.
Sundae Sunday
Soup or scoop? For a change, why not hold a Sundae Sunday, using ice-cream instead of soup?
Sketches to support fundraising
Sketches by Robin Hill and Alex Shuttleworth for Christmas time and Holy Week.
Links to other useful websites
Scotland
UK and International