Books for Worship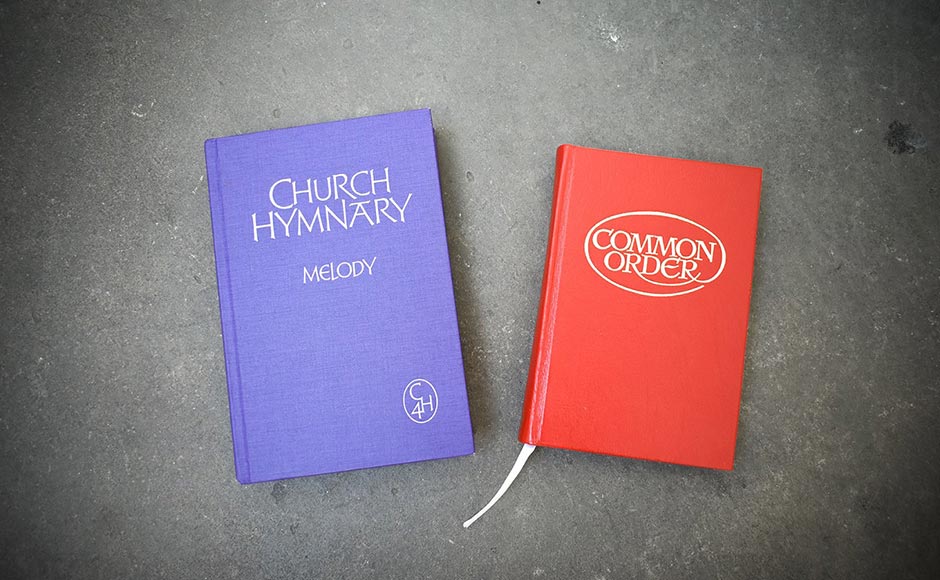 The Church of Scotland uses two main worship books - Church Hymnary Fourth Edition published by Canterbury Press and Common Order published by Saint Andrew Press.
You can also order books by email where a discount is offered for bulk orders. Please note that prices listed may be subject to change and do not include postage and packing.
Church Hymnary Fourth Edition (CH4)
This revision of the Church Hymnary consists of some 100 psalms and 700 hymns, of which nearly a quarter are new items written and composed since the third edition was published in 1973. The collection consists of worship songs and material from all around the world, complementing the established hymns and tunes familiar to congregations.
Common Order
Common Order is the Church's book of services and resources for public worship drawing from a wide range of church traditions. This book offers complete Orders of Service, devotional prayers, and additional resources such as scripture sentences, collects and a three-year lectionary.
Common Order is available to purchase from St Andrew Press. £29.99
Leabhar Sheirbheisean is the Gaelic language edition of Common Order 1994. The book is priced at £6 and is available from the Office for Worship. To order a copy please email.
Pamphlets based on the Book of Common Order
Welcome to a Child £4.99. For parents, those seeking to be baptised, and worship leaders. Many Christian parents seek a rite of reception of their child into the family of the Church which would leave the child free upon reaching maturity to decide for themselves to seek baptism. This book features four orders of service for these situations.
By Water and the Spirit £4.99. What it means to be baptised. This book is for all those, of whatever denomination, who wish to explore baptism and Church membership, especially those who seek baptism for themselves or their children.
Christian Baptism £1.50. An outline and explanation of baptismal services for those considering Baptism for themselves or their children.
The Funeral Services £3.99. The complete funeral section in Common Order 1994, with an introduction for ease of use of ministers.
Christian Marriage £1.50. For couples preparing for marriage, including an outline and explanation of Christian marriage services, together with other practical information.
The Lectionary £2.99. Scripture readings for Sunday worship throughout the year with an extended introduction on the purpose, shape and use of the lectionary.
Draft Ordinal
The Ordinal includes ordination, induction and introduction of stipendiary ministry, ordination of a deacon, admission to the office of reader, a welcome to members from other churches, linking and union of congregations, admission to the status of minister of the Church of Scotland, and prayers for constituting a meeting of a court of the church.
The latest edition also includes services for the dedication of a church or a church hall, closure of a church building (dissolution of a congregation. The book is priced at £6 and is available from the Mission and Discipleship Council. To order a copy please email